"There's no cracks in the outside foundation," they said.

"Well, if it was the window leaking, it would be running down the drywall…and it's not, so it's not the window," they said.

"It doesn't seem like there is a standing water issue outside by the building," they said.
It was almost like they were trying to explain away why the carpet got wet every spring, and once or twice during the summer:
If the cause wasn't easily apparent, then it must not be happening.
Don't we all like to think that sometimes?
Last spring, they vacuumed the water up and cleaned the carpets.  But because the problem wasn't obvious, they hoped it wouldn't reoccur.  And we all breathed a sigh of relief when water didn't squish under our shoes for the rest of the summer.
It happened again this spring. No surprise.
As it had for several years.
This time, I don't know why, they took us more seriously. We moved the office furniture down the hallway and set the offices up in an empty office a few steps away from ours.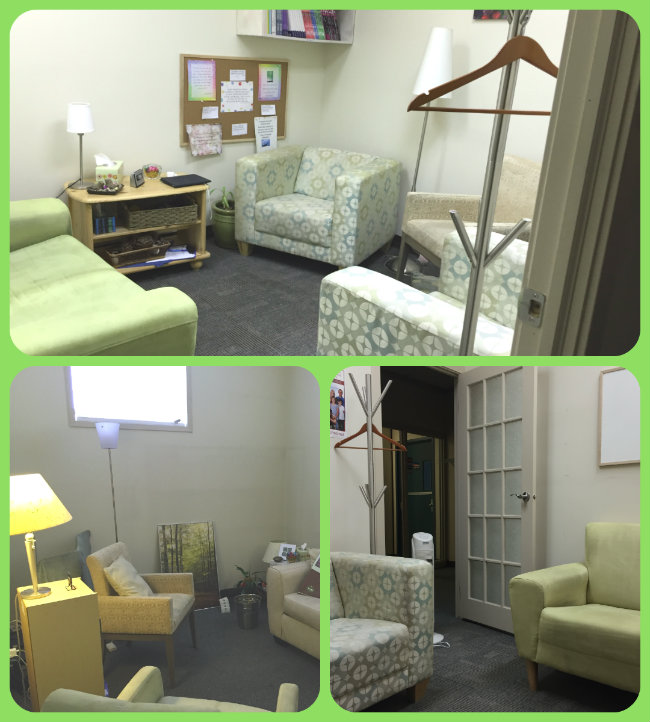 They took out the bottom 2 feet of dry wall on the outside wall…no problem apparent. I was wondering if they thought the wet carpets were all in our head.
Then the concrete guy came…and took out the bottom 6 feet of drywall, pulled back the vapour barrier and insulation.
It was suddenly obvious.
The slow leak was coming through the concrete foundation–always affected behind the wall…and when sufficiently wet, it would make it's way to the floor, soaking the carpet along the wall.
When he reached to touch the two by four studs with his hands, the rotten wood crumbled and disintegrated in his hand.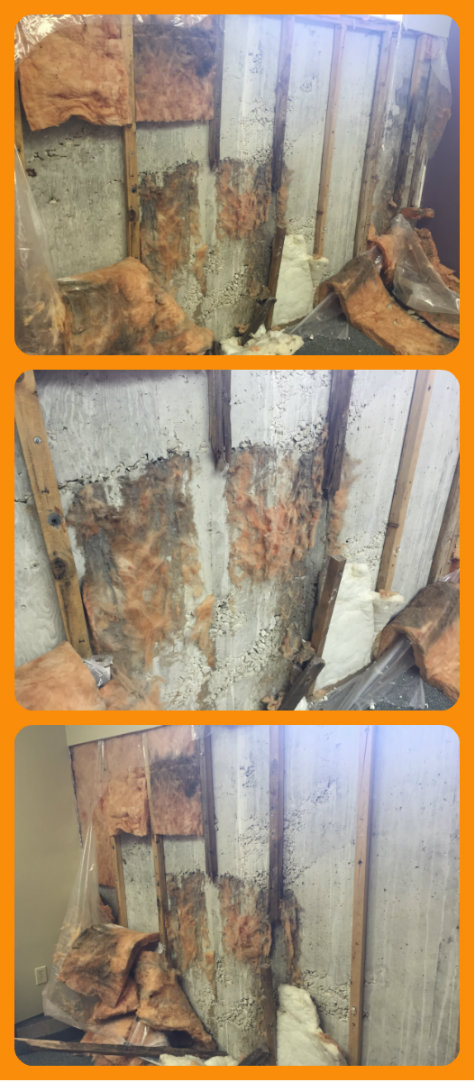 On Monday, they will inject a substance that swells when it comes in contact with moisture to seal the crack. Then rebuilding the studs, and reinsulation, and dry-walling, and painting.  Then finally, moving the office furniture back from down the hall.
We've been out of our space for a week…and it may be another week before we are back in. This is a significant hassle for us and our clients.
Sometimes, you need to go deep to fix something properly.
I'm grateful for Riley at Colliers for making the time and the phone calls to do this right.
What we are doing

with

the walls to stop the wet carpet is what our clients are doing

within

the walls to stop the barriers to disconnection in their lives.
As humans, our first response is to judge a situation just by it's surface…if there is no obvious problem, we breath a sigh of relief and move on.  If others can't see an obvious issue, they we just wish it away.
Even if underneath, there are problems with rotting and erosion…and there are signs something pretty serious is going on.  We just want to ignore the situation, and desperately hope it won't bring us down.
In short, our clients get brave.
In counselling, our clients get curious.
They dig deep and they get powerful.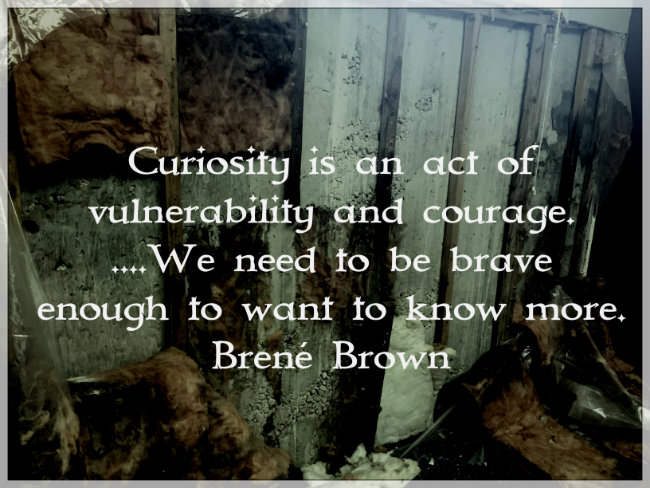 They're going deep to look for the root of the problem and deal with it once and for all.  They aren't willing to mop up the damage and hope it goes away anymore. They recognize that it's a hassle to look for the source of the problem…but that, in the long run, this creates a situation where repeated issues don't keep re-occuring.
Thanx to our clients for being so kind to tolerate the inconvenience of the room changes.  But, we like you, believe in dealing with the issues at their core.
And sometimes, that means a hassle.
We're looking forward to being back in our offices, this time with walls that won't leak, and carpets that will stay dry.
That's what our clients have told us.