Preface…I (Carolyn) wrote recently about the great team I work
with every day at Bergen and Associates Counselling…and I used a story of

Lindsey

as an example of the quality of people
I interact with.  A solid team of therapists that supports and builds each
other up, makes for better therapy for clients, I think.

I had Lindsey read

what I wrote to consent before I published

…and
a few hours later, he sent another blog which he asked me to publish.
It's a little odd for me to publish this one…I am deeply humbled to
read what he wrote.  But I do so as a matter of integrity.  Sometimes
we work with clients to help them be gracious in affirmation, and to find ways
to "own" it. It is in that spirit that I have spent several days
challenging myself to be able to publish Lindsey's kind and affirming words for
myself (and the rest of the team, which I am much more comfortable in being
affirmed!)…
If you find yourself in a room with Carolyn, be sure to take note of the people around you.
Whether it's here at the office, at her church, or listening to her teach, you'll probably find yourself in exceptional company.
You may also intuit something else: It will seem self-evident that Carolyn will know that those around her have Intelligence and Kindness, Grace and Courage.
One example that comes to mind is our client care coordinator, Melanie. (Basically, Carolyn is our director and owner; Melanie manages the office – with the invaluable assistance of Del.)
Anyhow, Melanie is a gifted administrator. She dots all of our "i's" and crosses all our "t's". She makes the trains run on time. (Carolyn's note: It's absolutely true)
In essence, she does all the stuff well that I do poorly, so that I can focus on my calling: being a therapist.
(Carolyn's note: Melanie and Del free all of us therapists up to do what we do best: therapy.  Most of us are so not administrators)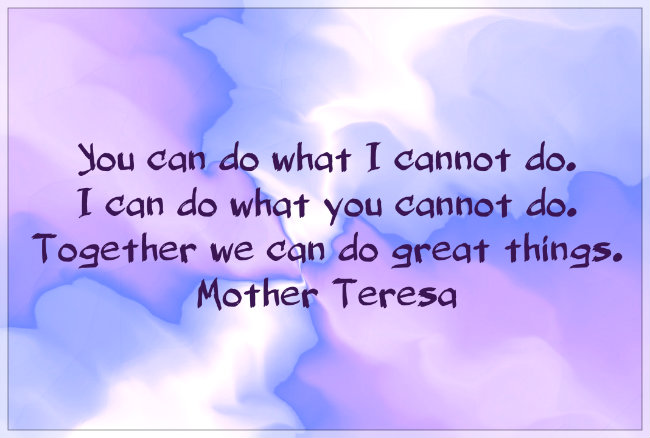 Melanie also happens to be as warm as Hawaii, as pleasant as a Sunday, and disarmingly humble as, well, the most-Manitoban-of-Manitobans.
…and she's funny!
But her real talent is that she makes the whole idea of an "ego" seem so preposterous. My own – very sizeable – ego has shrunk at least 6 sizes since I met her.
When I am wrong, Melanie tells me so. Like Carolyn, she's Good Trouble that way: getting in trouble with her makes me more good in the long run. I know that she will always give me a square deal, even when she's giving me cumuppance.
Especially when she's giving me cumuppance.
On the other hand, if she screws up (which is very rare), she apologizes.
If she ever only gives 100%, she feels guilty for not giving 120%. Melanie is so very human and so very wonderful that I feel like a total jackass if I am ever insincere or less than authentically me when she's around.
She also likes me and is so much fun (even when she's grumpy).
For these reasons, I feel intensely loyal to Melanie, just as I am loyal to Carolyn.
Lots of us are, because sticking by people like Carolyn and the people she sticks by, just makes us better people. (And in my case, a lot more humble.)
These two will always accept me for who I am. 
When I fail, they will help me fix it.
When they need my help, they will ask for it.
When I succeed, they rejoice with me.
Seems weird, doesn't it? That in such a small company, I would have the blessing of knowing two such amazing people.
Oh, and then there's Heather, and then there's Sabrina.
And then, of course, there's Michael, and then there's Del.
And it goes without saying that then there's Sarah,and then there's Maryann.
And what would the place be like without Gail, and then there's Deanna.
To work with any one of these people, would be good fortune. To work with all of them, well that's Grace at work through a loyal leader.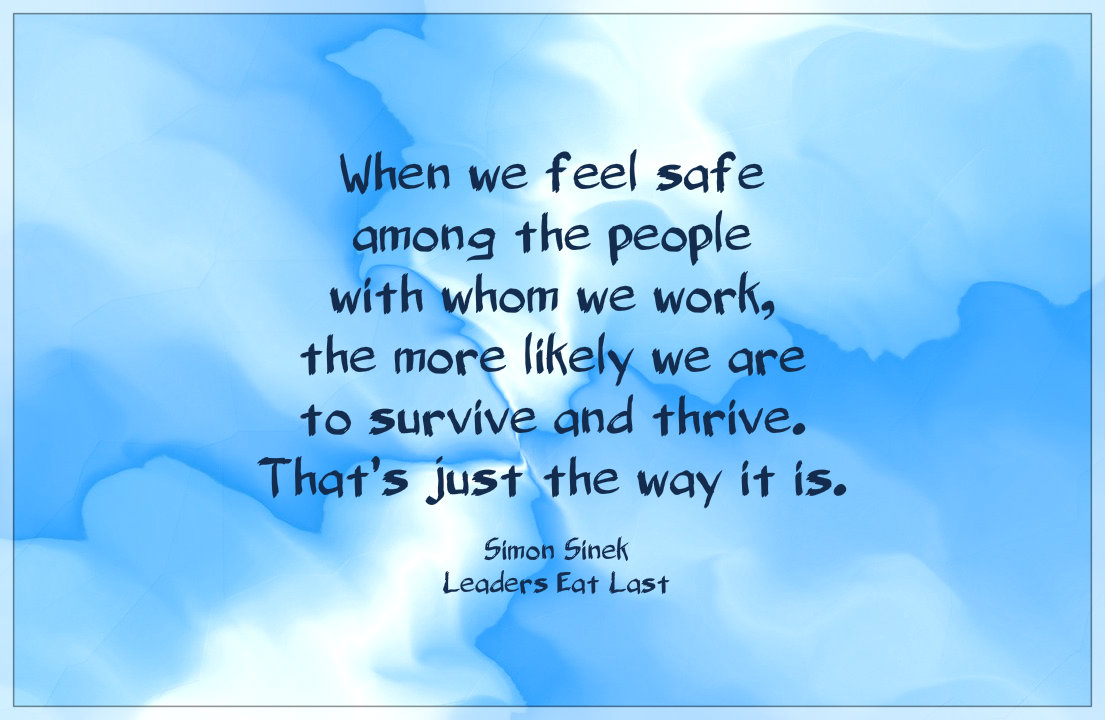 It all comes back to Carolyn and what she sees in people. What she knows about us.
It comes back to Carolyn, and her way of leading through helping us be loyal to our truest selves.
So, if you ever find yourself in a room with Carolyn, you
will certainly find yourself in exceptional company.

She will bask in the fact that she's found herself in
yours. 
Postscript from Carolyn:  I emailed
this before publishing to Melanie, togged her approval.  Her response to
me didn't surprise me: "Feeling humble
myself.  That is a lot of praise for you and me to handle.  I'll help
you hold yours if you help me hold mine." So…we help each other.

Additional note from Carolyn:
I fully embrace the concept of servant leadership.  Love the
idea of servant leadership on a philosophical, spiritual, moral, and
practical level. And I love this video as a little snapshot of this model: