The children's author, Beverly Cleary died yesterday.
The characters she wrote about–Ramona, Beezus, and the mouse, Ralph–they were my childhood companions. (Didn't you just love how Ralph wore half-ping-pong ball as a motorcycle helmet when he rode? Beverly had Ralph's helmet wearing behavior ahead of his time! And I think we all loved how Ralph S. Mouse became friends with kids who didn't have a lot of friends!) I read so many of her books–many of them more than once. She was one of my favourite childhood authors.
I remember this quote from my childhood and have relished every book I've loved in this way since: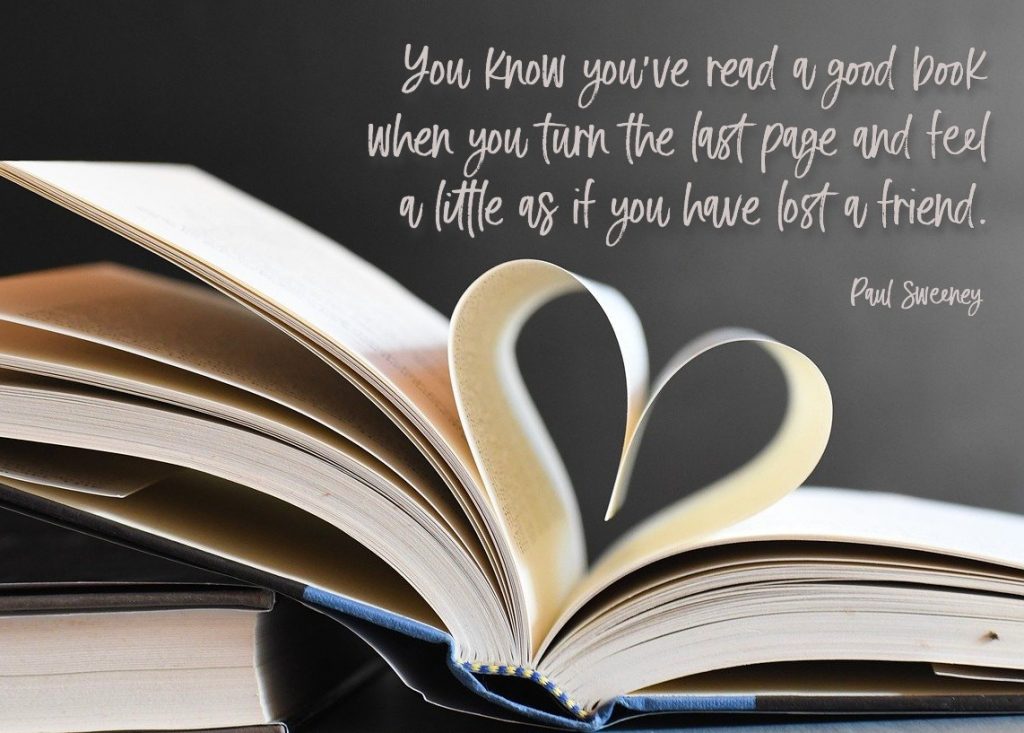 Beverly Cleary's books were childhood friends that I read and lost, and read and lost again–and the characters remained friends long after the last page was turned.
We know that meaningful connections create a healthy and long life.
We are wired for connection and good relationships contribute to health and wellbeing. Because Beverly Cleary created friends for herself and us–we can understand why Beverly Cleary died yesterday at the ripe old age of 104.
---
Books–Beverley Cleary's and others–have been a big part of my life.
And because books have been such an essential part of my life, they also became part of my kids' life. I read to my children even as small babies.
At the fantastic advice of someone a little farther down the parenting road that I was, when I nursed my youngest, we called it "reading time" with my oldest.
"Go get three books," I'd say
…and he'd come back a minute or two later with his favourites. There was no problems with jealousy when the new baby came home from the hospital! My two year old just thought he got extra time reading books with his momma! I'm not sure this toddler'o'mine was even aware of his infant brother. He just loved the extra time with his books!
One summer when the oldest was just two, we stayed at a cabin that had particularly thin walls. He woke up one morning at 5:00 am raring to go–and the rest of the house still slept. I "read" him books in the dark quietly. I knew every single word because of the endless repetition. The memorized text rolled easily off my tongue. My Junior Tribe Member and I could both imagine the illustrations on each page as I whispered to him quietly in the dark.
Books held my little toddler captive even in the complete dark.
We loved books at our house. Some were ready occasionally–and some were read incessantly.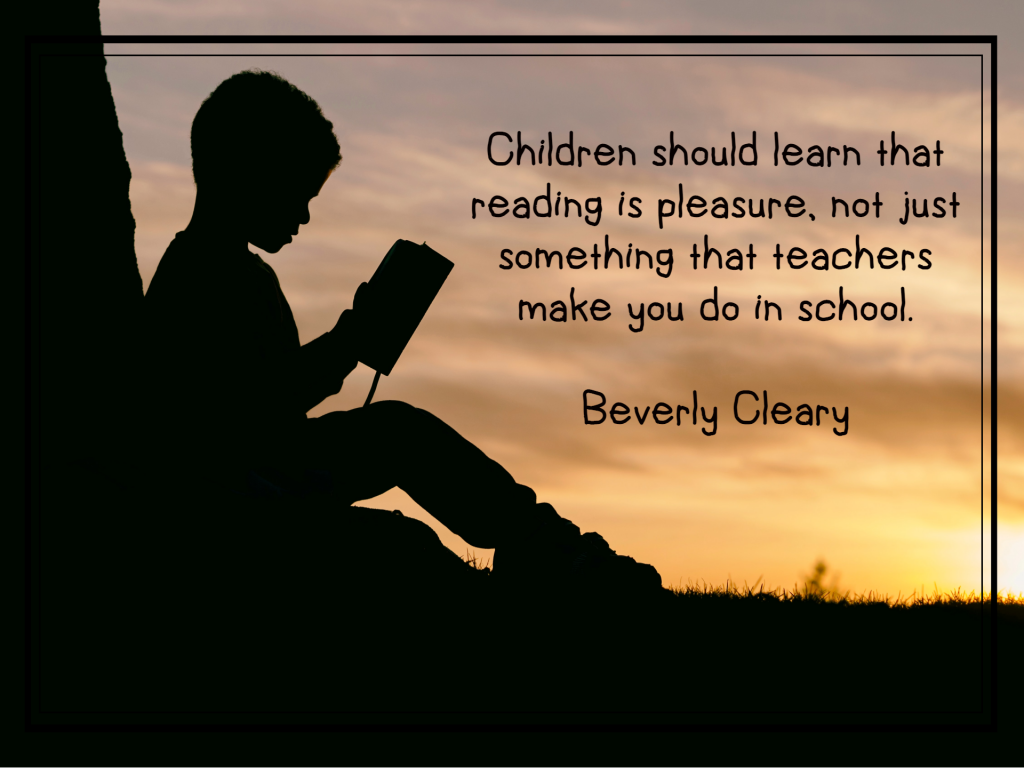 We had a lot of books–and so when my sons grew out of those childhood books, I saved the ones they loved the most.
---
Today, the week of a favourite childhood author, Beverly Cleary's death, I pulled those favourite volumes out again and put them on the newly installed bookshelf: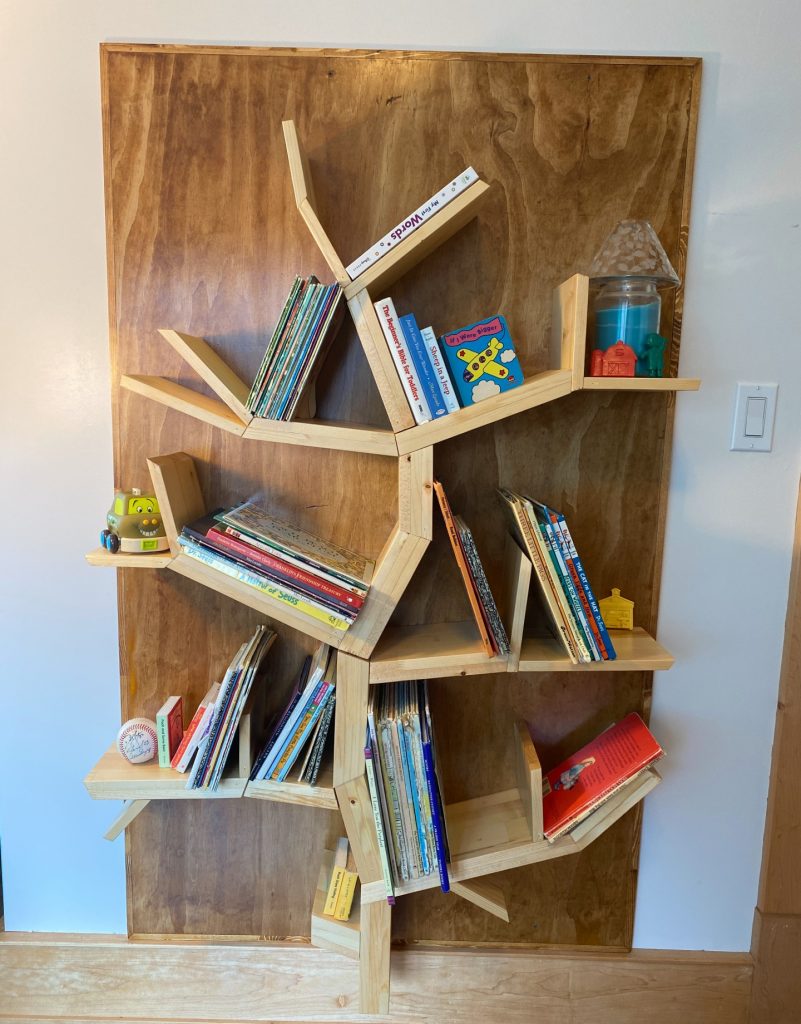 As we anticipated our first grandchild, Husband and I dreamed about what we might like do to make our home a hospitable place for these precious kiddos. We each had saved some loved blankets, toys–and, of course, books.
Husband loves to work with wood. He loves trees, natural textures and shapes–he picked this shape to display the storybooks. I'm thinking we might write the names of the kids and grandkids on the branches as they get old enough to help us.
The tree will hold the books that will branch out the understanding of the grandchildren. They will learn about Thomas and his snowsuit, and Big Bird and his dilemmas, and how a cherry picker truck differs from a bucket truck.
Another generation will learn how much fun words and pages and pictures and ideas and story are when shared with another.
These books are friends–and the relationship between the ones who listen and the ones who read grows and grows.
---
We have a nook next to the window where I imagine the little ones on my lap as I read the stories they have selected: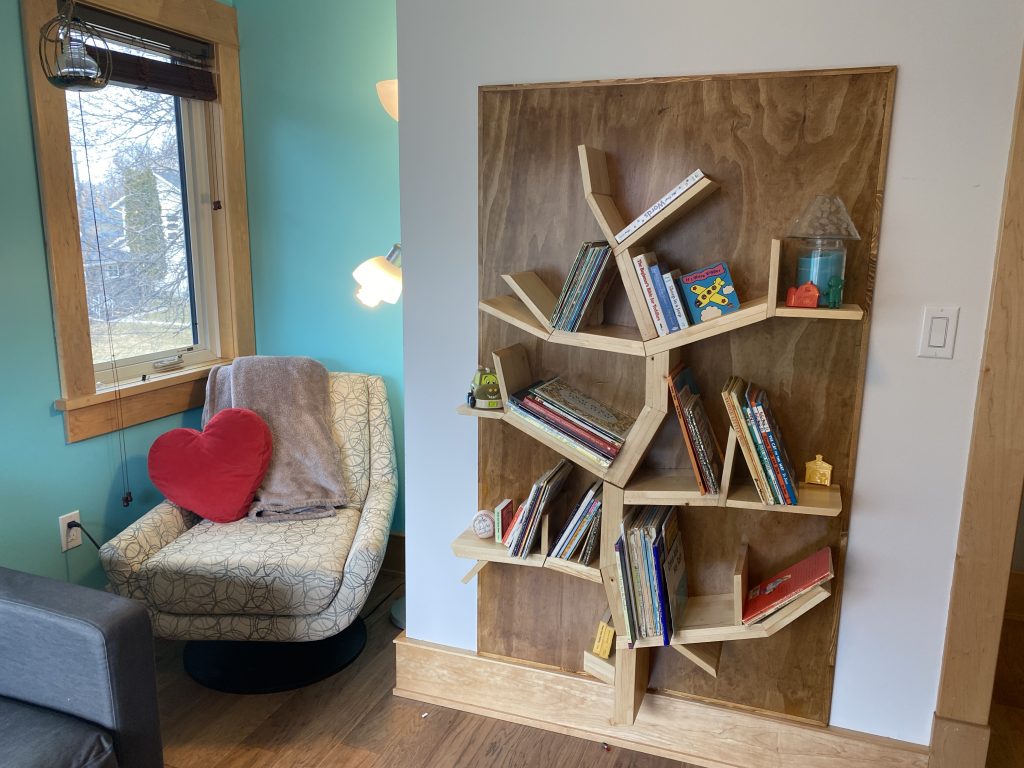 ---
The books that captivated my little one are now ready to captivate his little one. Soon, I'll be able to read those books again. Books that were friends of mine and my little one are waiting for a long-awaited reunion with myself and the next generation.
Here's to children's books–and how, as friends, they connect us to the little people in our lives!
---
Can I share with you my picture book that I've created for folks who are going to therapy? Maybe you could use a book about what therapy is like?