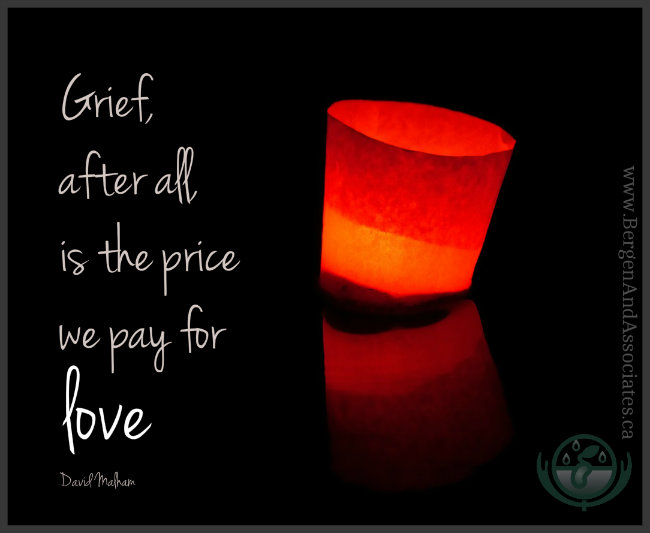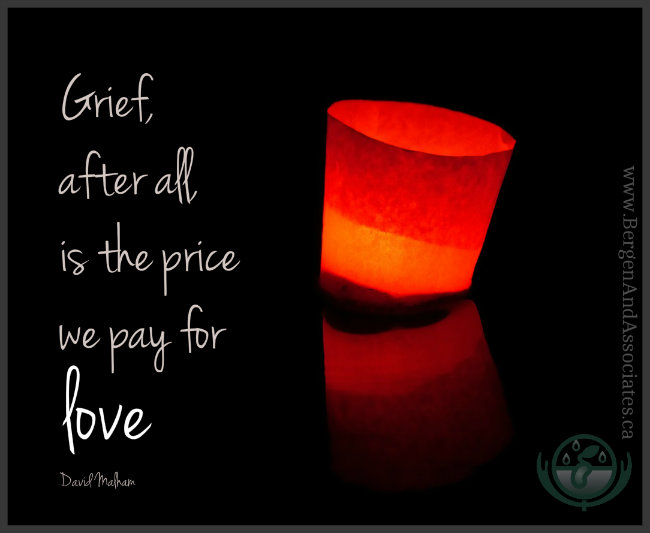 Dear Carolyn,
It's odd isn't it?  The name, "Carolyn" isn't very common, particularly with our spelling.  And yet we share it, just as we now share the same man as our love. What is even odder was that we shared the same profession. There's not many of us Carolyn's that are Occupational Therapists.  I avoided him those first months after your death, you know.  I sent a card but didn't talk to him at the funeral or for months after. I thought it might be hard for him to see this Carolyn–who was an OT, alive, when his Carolyn–the OT was not.  I didn't want to possibly increase his pain because it was very clear how very much he hurt for you.
You and I didn't meet for coffee or play on a team together, but I enjoyed chatting with you when we had occasion to meet when our sons might be playing against each other, or when we bumped into each other on a walk in the neighbourhood. Gosh, you had this way of gentle friendliness that people really gravitated towards. It took me in, too.
I remember when we watched our 5 and 6 year olds play basketball years ago.  Wow…we were proud of them, weren't we?  And you had the youngest one, in the cutest overalls, generally along…and you would follow him around as he cruised along the bleachers, handing him snacks when he asked, even while we sat and watched our little kindergarten-athletes.
I remember being tired from parenting and desperately looking forward the 45 minutes of sitting in one spot watching a child without having to actively parent–rather like a child looks forward to an ice cream cone on a hot day.  I needed a break!! And I would watch you continue to patiently be with your toddler with no break…and marvelling at your patience and gentleness with your little one.  That little one who will now be one of my own. I hope to have but even a shadow of your goodness to him.
Your cancer journey was one that so many concerned from near and far.  You had children our children's age, you liked Pampered Chef and walked to work and made cookies and did ordinary things like the rest of us…and your diagnosis could have been our diagnosis.  It could have happened to any one of us moms–the moms who had children in your class, on children on your children's team, or just knew you because you were friends with so many–but it happened to you. We could pictures ourselves in your situation, and that picture sucked. And it was your reality.  So many cared so much.
I knew your sister better than I knew you, and I would check in occasionally with her about how you and your family were doing.  It sounded really rough. Major surgery.  Chemo.  Radiation.  The cloud of a dismal diagnosis overshadowing your life. Ongoing meds with unpleasant side effects. The return of the cancer.  More treatments of increased brutalness.  All the while raising those children and seeking to provide them with as normal a life as possible.  I admired you–your pluckiness, your fight, your determination.  I prayed for you and your family, often. I hoped your body would respond to the treatments and you'd get a new lease on life.
I remember the whispers at a tournament in the fall one year.  It was said that you had gotten even more terrible news from the doctor in the previous days–but partnered with that was the idea that you were at the gym to watch your son play, and didn't want to focus on the cancer at the gym.  You said friendly hellos to folks that weekend, but were pretty careful to keep moving so as not to invite conversation.  You knew people cared and wanted to check in, but your actions told us to us keep it about the volleyball. You came to the volleyball tournament that weekend to be about living with your kids, not be about dying from the cancer.
You always had chutzpah that way.
I read in a letter you sent to folks when it became clear that your cancer was terminal…that you were dreading "leaving the party early".  Such a poignant way of saying you didn't want to die before you had a chance to raise your children to adulthood, and enjoy friends and family, and even all the hassles of life the way the rest of us took for granted as we went about our days today.
Your funeral was beautiful and painful and exquisite and hard.  I cried–for you, for your children left behind, for your husband who was bereft without you. I had never been to a funeral before where the deceased preached at her own funeral via video.  Pretty darn powerful, y'know, to see and hear what was important to you.  How you grew and developed through the hell that cancer is.
You turned cancer on its head
by
turning it into an experience of growth and that created a new and more vibrant way of life in you.
I love that.
You were special and valued and loved and missed.  You are not forgotten.  You live on in your husband, your children, your family and your friends.
I will soon be your husband's new wife.
But I am not replacing you in his life or in anyone else's.
You were the Carolyn that was you. I am the Carolyn that is me.
I couldn't even try to replace the you that was you.  So I'm not trying. But I am doing something else.
I consider it now one of my life tasks to make sure that you are remembered and valued, and that your legacy lives on.
Part of becoming a new family with your husband and your children and my children is helping them remember you regularly and well–to value your life even as I live my own.
To celebrate your fingerprints in the lives of those around me when I see them and to know my life is richer because you were there first. To remember that you are still missed and loved, and tho you may be gone, the pain of your loss is not gone.
You were loved deeply…and so you are grieved…deeply.
And those that loved you are the ones I now love. In loving them, I have come to grieve you even more, as I see them without you, and hear more of how much you meant to them.  In loving them, I grieve you with them.
I read an article on the internet today that said that at its best, resilience in grieving is:
the awareness that people normally find healthy ways to adapt and live with loss. That's not to say it's a quick and easy task. It's not that grieving suddenly ends and the person forgets and moves on. No, what happens is that a weight that initially feels unbearable becomes, in time, manageable. The grief becomes compact enough, with the hard edges removed, to be gently placed in one's heart.
I want to be a part of that, Carolyn, in the lives of the people who loved you–to be able to help the edges to soften and to make the weight of losing you manageable.
Life is precious, Carolyn.  You had an awareness of that…and now I, not living in the shadow of your death , but rather living in the shadow of your life. That shadow of life often reminds me how life is fleeting and priceless and not-to-be-taken-for-granted.
We want to be (lightly, only lightly) aware of death not because our story will end, but because the stories of those we hold dear will end, perhaps before ours. The awareness of premature or unexpected endings can motivate us to routinely demonstrate our love to those important to us. Let's not save our affection, as if a rare wine, for special occasions. Give and receive it as essential nourishment.
May all who read this break open wide the bottle of affection and splurge with it on others whom they love today. May it be a huge vat of fine wine that is liberally poured about regularly with those they love. And may that love be savoured and delighted in as fine wine should be.
Part of a series: