For the ones who want to explore and journal about their experience of COVID-19, the guided journal has now arrived! What is Mentionable is Manageable–A creativity journal is now available.
What is Mentionable is Manageable–A creativity journal is available in Paperback and Kindle for Canadians on Amazon.ca and vie ebook on Kobo
What is Mentionable is Manageable–A creativity journal is also available in Paperback and Kindle for Americans.
If you're interested in picking up a paperback from our Winnipeg offices, please email us and when they arrive in a week or so, we'll let you know! $12.50 at the office!
I went to see Mr. Roger's movie last December 10th and found it profound. The line that captured my brain and bounced around inside my skull for days after was this one: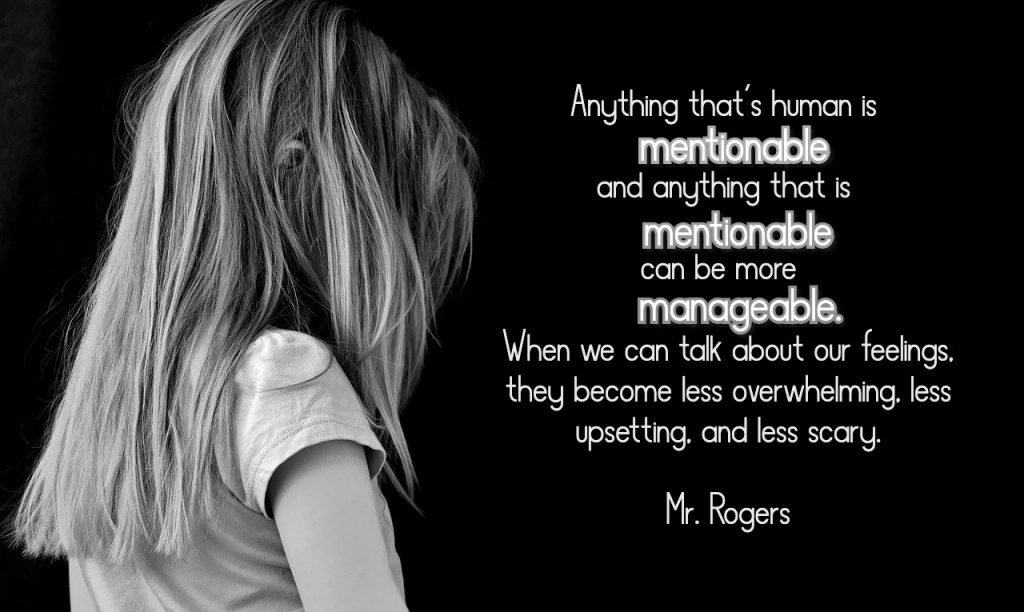 I couldn't have imagined when I saw the movie at the end of 2019, the way television shows and radio personalities would be repeatedly asking me for interviews about feelings and emotional responses only a few months later. Topics like fear, anxiety, loneliness, anger, love, isolation, skin hunger and so on. Topics of connection and conflict, grace and growth. We've talked about these topics before, but never around:
a global pandemic called COVID-19
unprecedented levels of unemployment
schools closing for the year in March, with children being given resources to home school
shifting guidelines around things we never even heard of like social distancing and stay-at-home orders
wearing masks, not visiting personal care homes
restaurants, movie theatres, bowling alleys, malls, stores, businesses of all kinds shuttering their doors for WEEKS
We are living in a weird new normal that we could never have imagined. It's gonna take some work to make it through.
I loved this line from Mo Willems, children's author on The Tonight show with Jimmy Fallon last week: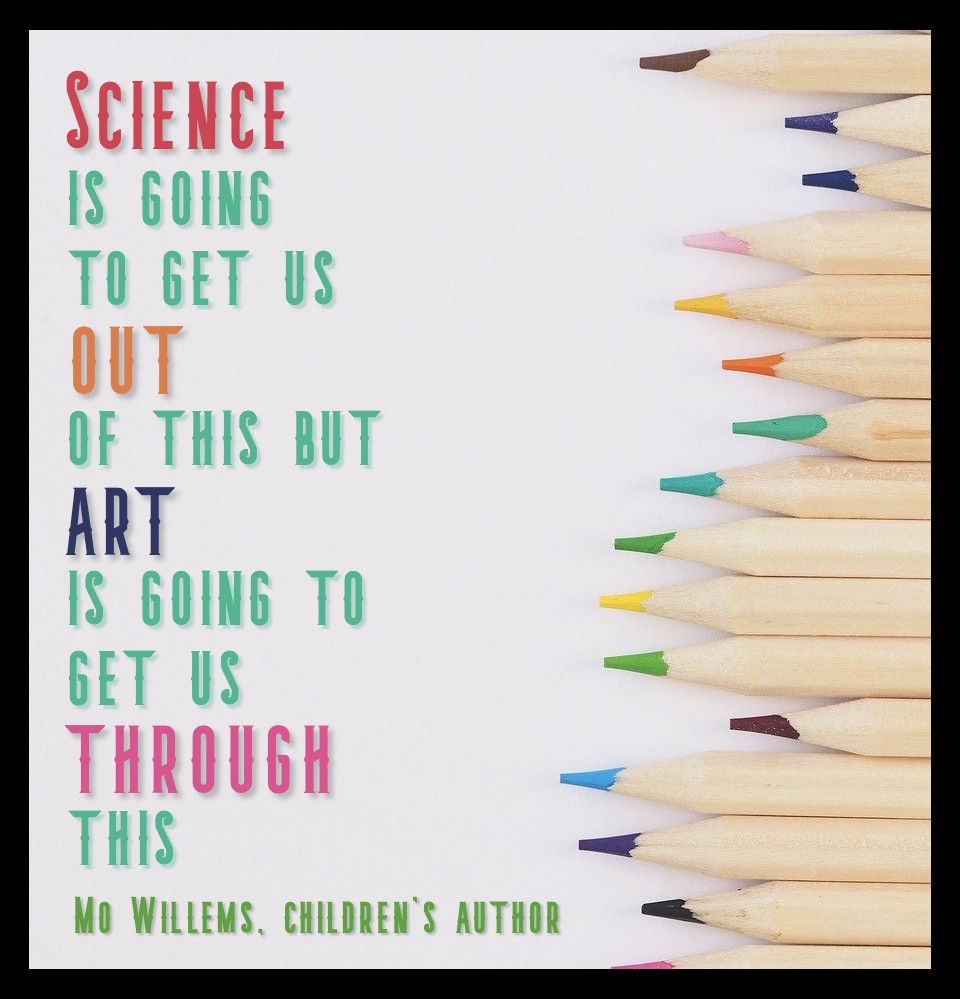 In these last couple of months, when I have spent time in the evening creating, I have found it's good for me. When I write or make a .jpg poster I feel better. As I think out my thoughts by writing them, I feel more peaceful inside.
So…I wrote out my thoughts as a starter for you to springboard off as you craft your thoughts out creatively:
Journal
Poetry
Photography
Collage
Painting
Drawing/sketching
sewing, baking, conversation, photo books
THE SKY IS THE LIMIT!
Get the book and get creative. It'll be good for you!
Avoid judgement (which is so common to all of us) of your work–it is the expression that is important. Please don't critique your own creativity–value your ideas and explore how it feels to create. Experience the process as a gift you give to yourself.
And please…leave an Amazon review for those to see that are wondering what it is about! Thanx!