Tuesday night was a night I was looking forward to for a loooooong time. I went to McNally Robinson Booksellers to watch one of my favourite people to present her work to the Winnipeg world.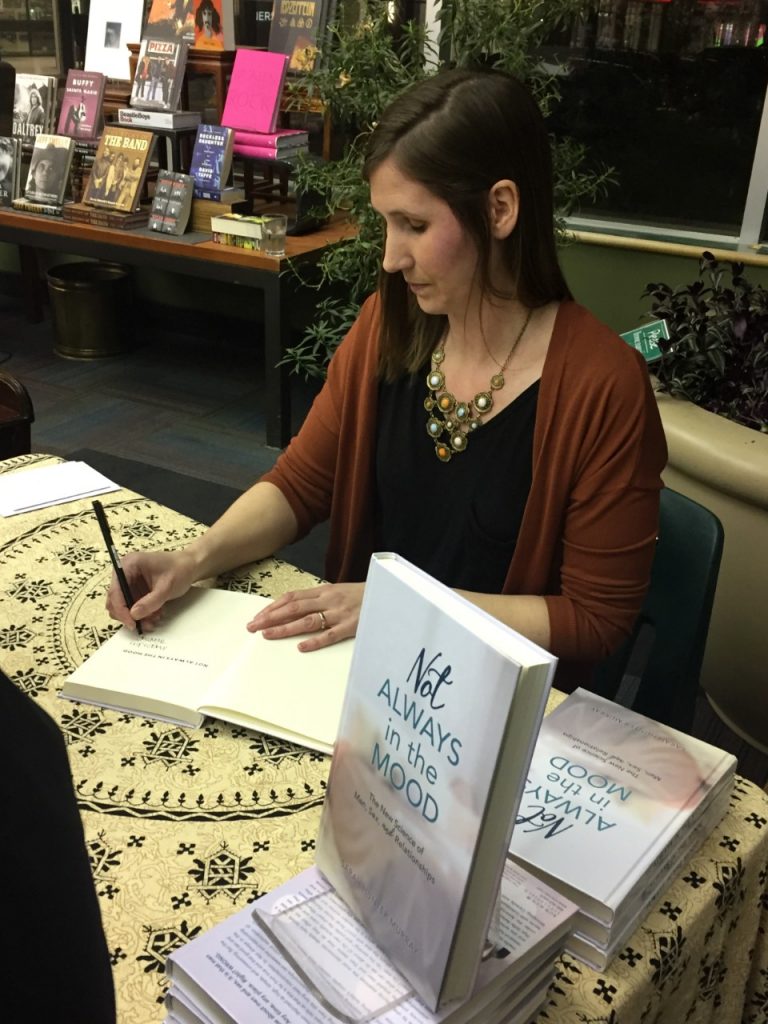 Sarah Hunter Murray was a therapist at Conexus Counselling for several years. Her specialty was always human sexuality, but mostly our clients just knew that she was a gentle, careful listener who was an expert at helping them move forward, regardless of why they came to therapy.
She is thoughtful and kind. We loved having her around and doing therapy out of our office.  She is now out on her own doing her own thing.
We still miss her. But–we are so proud of her!
Sarah has been busy: She wrote a book!
We are so proud that we know her. Because here's the thing. Not only did she write a book, she wrote an important book.
---
I've been working with couples for a long time.
Quite often, though not nearly always, the husband has a higher sex drive than his wife. There is often subtle judgement from his wife about his desire to be sexually intimate.
When she suggests that when he pursues her for intimacy, he "just" wants to satisfy his own needs, he looks hurt. He often doesn't say much, just shakes his head in denial.
She speaks of him approaching her for sexual intimacy because he's horny or wants physical release like it doesn't really have very much to do with her.
When she claims that he "wants sex all the time" and she's tired and doesn't feel like she has it in her to give one more person what they need, he looks like he feels misunderstood.
He says, "No, it's not like that". But he doesn't always have the words to explain his perspective. He wants to say it is different for him than how she was describing it, but he often doesn't have the words.
He can say what it isn't, but he often can't say what is.
When I suggest that:
her pursuit and/or acceptance of him has him feel loved and accepted in ways that are important and life changing for him.
his world becomes "right" again when he is close to her,
he feels stronger when she wants to be close to him,
when they have a chance to celebrate their love he is, in every way, able to move through the world feeling like a better man
…it is not uncommon for her to look at me disbelievingly.
And it is quite common for the husband's eyes to fill with tears, or even openly begin to weep, feeling like I have given him words that he dare not utter, maybe even words he wouldn't have been able to say–but when I say them and ask him if they fit, he nods.
"What she said," he will say to his wife.
And his wife remains skeptical.
And they, for the first time, begin to have a conversation about his sexuality and his inner world/wellbeing, and how former impacts the latter.
It's a beautiful thing.
---
This book fills in the gaps. Not always in the mood helps give language through research and clear explanation for all of us to better understand male sexuality by first understanding the myths we hold; and then debunking them to get to a more authentic understanding of the nuances and yes, complexity, of male sexuality.
What I love about Sarah's book is that it is actually Sarah is talking to us through the pages. It is conversational in her gentle, friendly, warm style. She is explaining the complexities of male sexuality in a very ordinary, friendly, easy-to-read sort of way.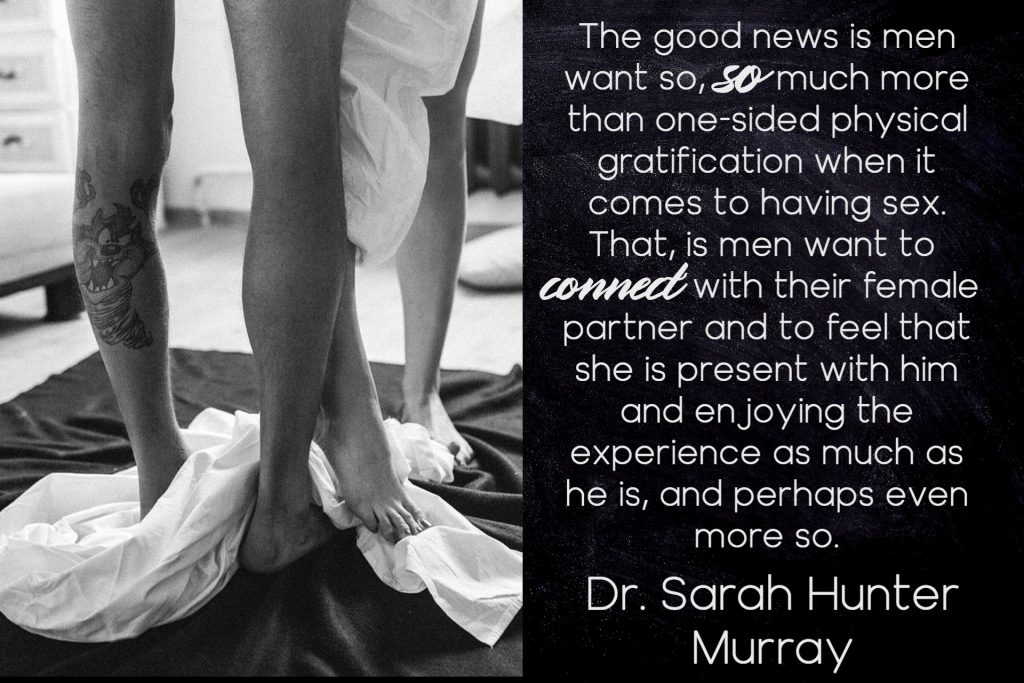 ---
I have always been grateful for Sarah's wisdom and expertise. More than that, I am grateful for her.
Now I'm grateful that so many more will know more about the ways she is impacting the world. I'm thankful for the conversations this book will generate between husband and wife, client and therapist, men and women all over the world.
It was. So. Fun. to get a personally autographed copy of the book from her. Sarah sitting behind the author's table and me standing in line. The fellow in front me got five copies…one for himself and one for each of his adult children. He is equipping them to be better able to talk about tender and intimate topics. He continues to parent them towards being better people.
Thank you Sarah for creating a way for people to be understand each other better.