I spoke at the graduation ceremony of the Outtatown program at CMU on Sunday.  Just 2 days before, half of them had come back from several months in Guatemala, and the other half from South Africa. Now the room had several rows of young adults with a healthy glow about them, and a gym full of family and friends that were welcoming them home.
I told them about a word I had learned last week while making supper.  As I often do while doing mundane things, I was listening to The TED radio hour. I was intrigued and amused by how John Koenig helps people feel feelings and develop our sense of self and our understanding of the world by inventing words for feelings.
He describes his made up German word: "zielschmerz" which is: the dread of getting what you want.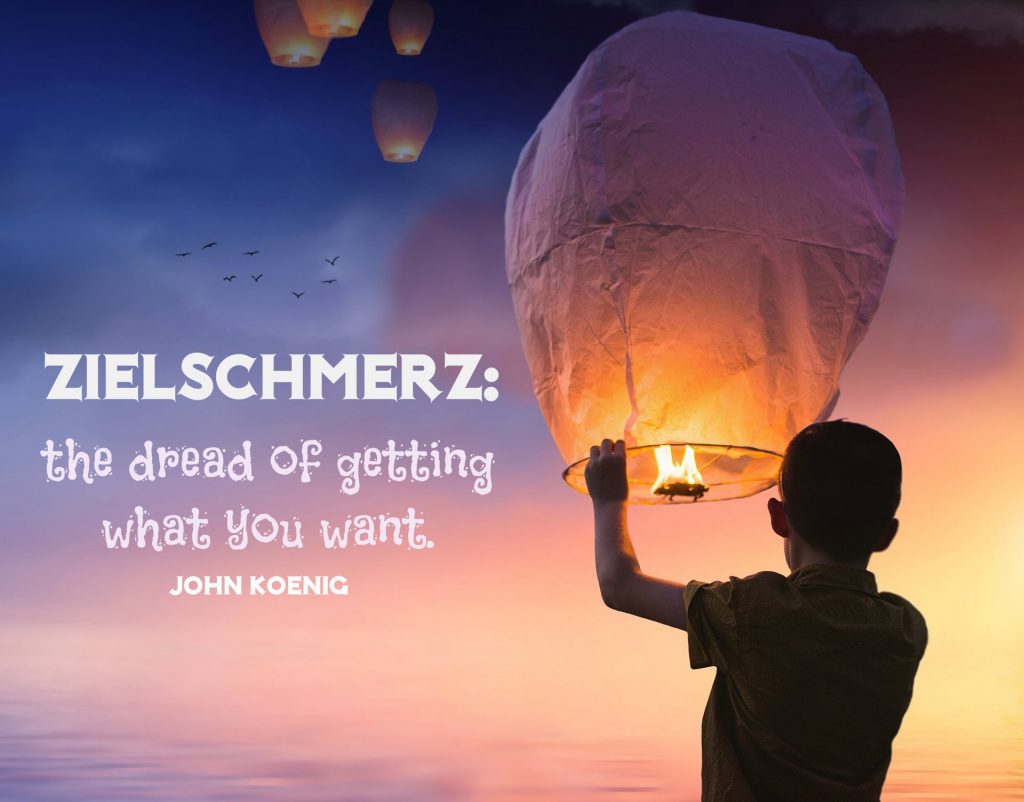 You know that feeling, right?
I said this to the gathered group about what it must have been like for them at the beginning in September:
Students, you were excited in September for the grand adventure you were about to embark on.  But many of you were leaving home for the first time, entering a program you had never been on. That's must have also been terrifying for many of you.

Parents, you were excited at this incredible opportunity this provides for your child, and maybe for possibly the little extra freedom you would have with one less person in the house, but terrified at freeing this child to explore the world on his or her own, without your daily guidance and support that you faithfully provided, up until the day you dropped them off.

---
It's both thrilling and terrifying to start an adventure, isn't it? Who doesn't love to plan and dream of the adventure. Yet, as it gets closer,  most also dread all the new and uncertain: zeilschmerz.
However, they had started…and then continued on Outtatown. At the graduation, there was lots of hugging and vocal support for each other.  The love these students had for each other and their site leaders was obvious.
The students, clearly, had the experience of a lifetime.
They had survived the zielschmerz of September and lived to tell the tale. They wouldn't have known in September what it would look and feel like after the months of this exhilarating and terrifying sojourning with the program.
---
Then I talked to them about what would happen after this graduation ceremony, as they disperse to go home with their parents:
Now, today: all of you will go home. Students–having the wisdom and growth from a season of challenge, community, adventure, and learning. And parents–having a season of having been "hands off" and now welcoming home this child who looks and talks the same, but has had so much happen that you haven't seen or witnessed, and so, is also very different.

All of you are facing a different kind of zielschmerz today…going home and learning what life looks like when you put families together that have been apart for months. Parents, you wanted the students to have the incredible experiences of community and exposure to different ideas and culture that they have had, but now you are all at the exciting and terrifying point where the students reintegrate. Students–now it is time to put hands and feet to all you've been learning, in a less glamorous but no less important place: home.

It's a time of vulnerability.  You are all entering a time of uncertainty, risk, and emotional exposure: the very definition of vulnerability.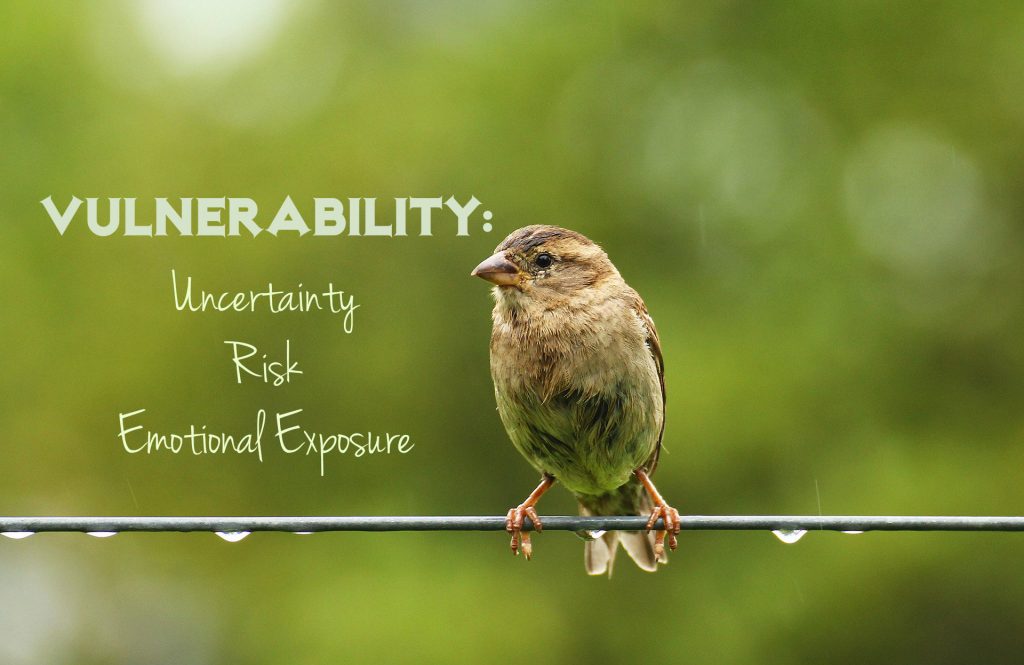 We forget sometimes how hard the connecting is with the ones we have known the longest and the most, don't we? It's a different sort of risk to go home and figure out how to be the you that you become when you've been away.
---
Here's the thing about dreams and adventures: by definition, they are audacious.
Dreams are a crazy fun, because they stretch us beyond what is comfortable. As we pursue dreams, it's delicious to contemplate arriving at something that is a passion of ours.
Once we get on the doorstep of achieving that dream, the realities of that stretching sink in…and it becomes terrifying.
I get that "dread of getting what you want"–because the achieving of a dream so often places us in the center of vulnerability: uncertainty, risk and emotional exposure:
having a baby–becoming a parent
getting the promotion–with all the additional responsibility
getting married–and becoming a spouse
__________ (fill in the blank with the focus of your latest zielschmerz)
It's truly a dream come true…but the uncertainty of living in that dream then becomes a reality: zielschmerz.
---
I told the Outtatown group about my own current experience of zielschmerz: when I got accepted to be a TEDx speaker several weeks ago.
I have written about TED to explore depression, and also about TEDx here with Brené Brown. Several times, I have applied and been accepted to be in the audience for TEDxWinnipeg. I especially loved when a former classmate of mine, Ted was at TEDxManitoba.  I've learned so much about science, psychology, politics, social justice, current trends, future concerns, and of ways people from vastly different parts of the world pursue making this earth a better planet from TED and TEDx speakers.
I've long admired all those TED and TEDx speakers who have "ideas worth sharing". So, when I applied to be a TEDxWinnipeg speaker, it felt big. We know that shame not only says, "You're not good enough"…but also: "Who do you think you are?" It was the second question that got me when I was applying.
My idea that I believe is worth sharing, everywhere I go, is:
We are wired for connection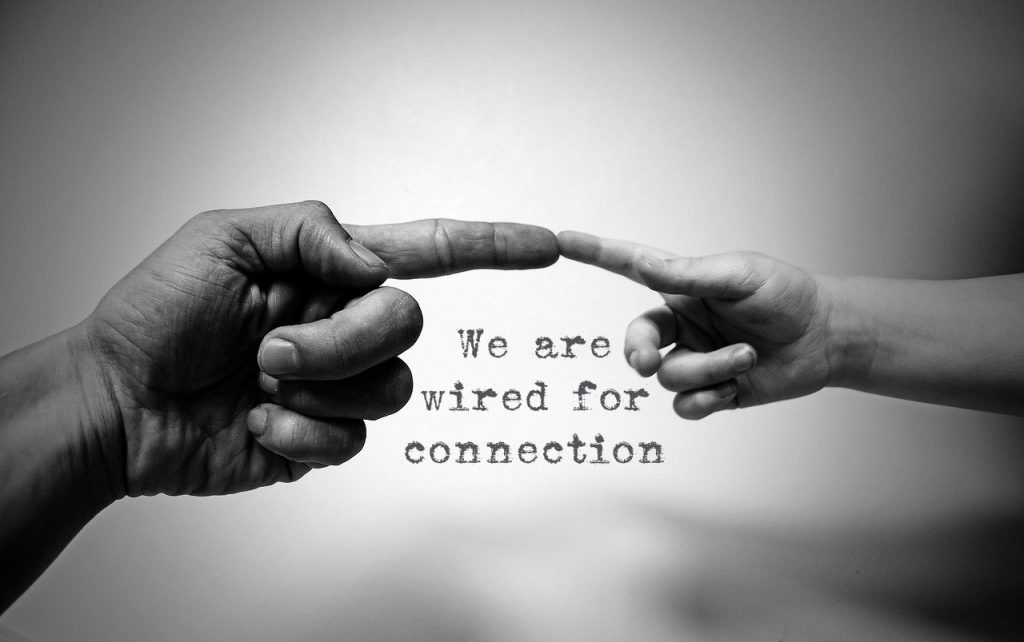 I believe it to the core of my being.  The scientific evidence I read, and the years of clinical experience reinforce that this concept cannot be overstated. I say, "We are wired for connection,"  just about every week on 680CJOB on Thursdays, somewhere between 2:30 and 3:00.
I never would have applied on my own, to be a TEDxWinnipeg speaker.  You see, I taught for years at the university and if I wanted to have a larger role there, a PhD was a good idea.  I was a single mom who did not have a PhD in the cards. Two jobs and two kids and a cat named Lily meant I had different dreams that didn't include another degree.  I'm not sure I am cut out for research, either. So, I counted myself out as a speaker, given that I haven't done original research.
However, I applied to be a TEDxWinnipeg speaker because:
We are wired for connection…and a friend of mine invited me to apply.  I respect her deeply. She felt that I had "the stuff" to do a talk. That's the beauty of connection, isn't it? Sometimes, even when we don't have what it takes, we can be carried by those of us who believe in us more than we believe in ourselves.
I knew a lot more people apply than get accepted.
Weeks ago, weeks after I sent in the application, I received an email from the TEDxWinnipeg organization.  My heart both rose and sank, in the very same moment when the first word I read was, "Congratulations".
Instant zielschmerz on steroids!
---
We have had a few meetings already. Kerry Stevenson, the chairperson of TEDxWinnipeg 2018 speaker team, began the first meeting with the words:
Don't be afraid to be afraid.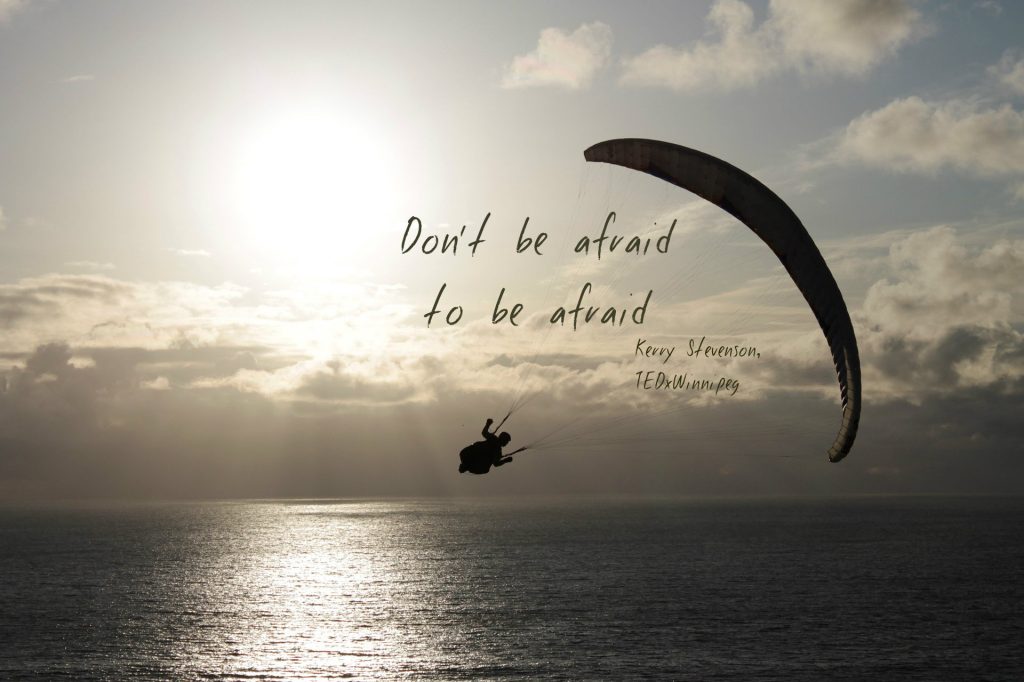 At that moment, with the zielschmerz still fully present, I, ironically, could then be more excited to be afraid.
Because here's the thing: the folks at TEDxWinnipeg also believe we are wired for connection.
The TEDxWinnipeg team:
know we do better together
are supportive and encouraging
have a high bar that they expect us speakers to meet, but they are full on active in helping us be successful. Excellence with resourcing.
The other speakers are amazing and interesting. They are knowledgeable about their topics, but more than that, they are fascinating people. I'm loving the opportunity to learn about the topics, and learn about them
The TEDx team live out of the belief that vulnerability and courage occur together.  They know we are wired for struggle. TEDxWinnipeg folks know we do better together…and when we work hard and then achieve something important and something challenging together, we are all richer for it.
**Tickets for TEDxWinnipeg 2018 are available.