Depression is a scary diagnosis when it happens to someone living in your house. When depression hits someone you love, it's so hard to figure out how to be meaningfully supportive.
It's so much easier to support someone with a broken leg than with a heart that feels lifeless and heavy, isn't it?
In this clever and informative talk, Bill Bernat provides loads of helpful information to normalize a relationship with a depressed person. And as a depression survivor, he even made it funny!
People who are depressed long for connection with others, though the illness itself makes it almost impossible to initiate and ask for.
If connection is essential for life and for mental health.  And yet, reaching out for connection is one of the hardest things to do in the middle of depression!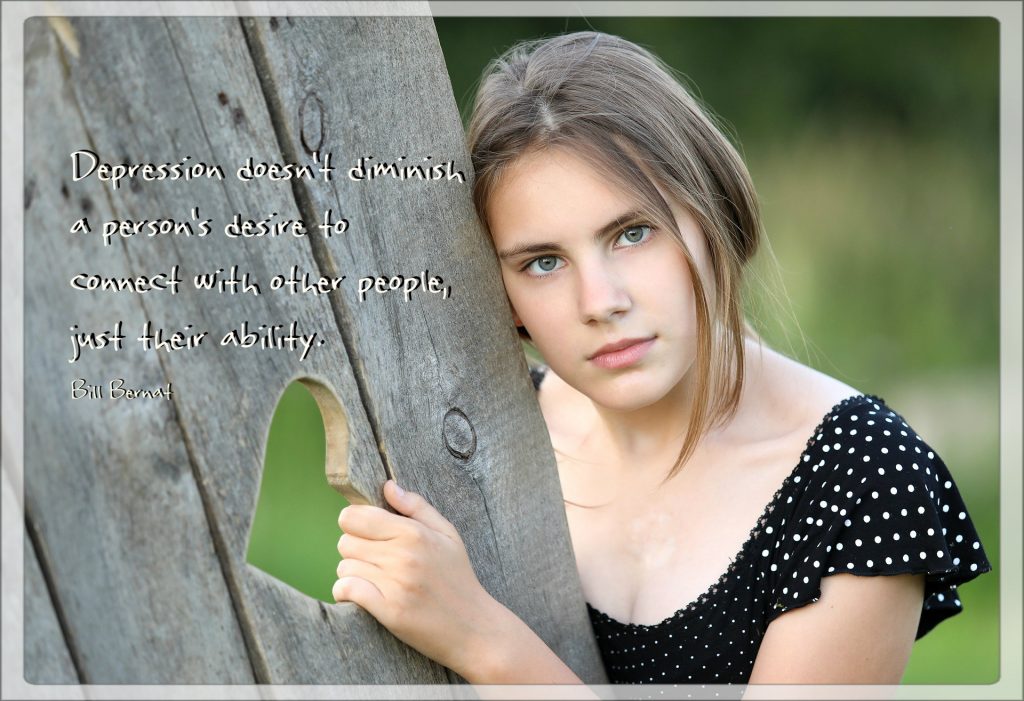 This humorous talk speaks of the ordinary, supportive conversation that folks who are depressed benefit long for and from which they benefit.
If you know someone who is depressed, this talk is worth 13 minutes of your life:
Maybe it doesn't have to be as hard as we seem to make it? Perhaps it means holding space for our own awkwardness and being compassionate towards ourselves, even as we love and care for the one who struggles?  What if caring for someone who is depressed is as simple as continually showing up and doing the best you can, knowing that when you get little or no reciprocation it is a sign of the depression?
It's both very hard to "hang in there" with someone who is depressed, while also simultaneously not nearly as hard as we sometimes make it. I love the permission Bill give each person in the circle around a person who is depressed to just be themselves. He gives an invitation to be natural, to be authentic and to trust that authentic connection will make a difference.
Because connection makes a difference.
Always.