This week we welcomed a new therapist to our office.  Tami is new to our office, but familiar and respected amongst professionals in our city.
Tami Shahnawaz has been working in the city for a few years…and we're thrilled that she is joining us. There's a couple of things that I've already noticed about Tami:
1. Tami loves to learn.
She is so eager to hear about how we do things.  Tami sent me an text last night after a client asking for feedback about how she managed the parts of the routine that are unique to our office–preparing the receipt, filing the paperwork and making the next appointment.  She wants to learn to know how to get better.
Tami takes that same passion for learning and improving into her craft as a therapist. She has been a careful student of therapy models and is knowledgeable.  Even more than that, she is a student of each client. She loves working with couples…and she is intent on getting to know how each couple is unique and how she an best work with them.
2.  Tami loves to laugh
Tami is So. Much. Fun.
When I was orienting her, we often laughed. I just plain enjoyed spending the time I spent letting her know about how we roll.  She can find humour in places that not only make a challenging conversation difficult, but also create a new perspective.  Humour can do that–a fresh way of looking at something that can be profound. She can laugh at herself in a way that makes it OK for us all to not take ourselves quite so seriously.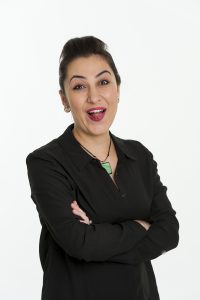 Tami talks about how humour is a profound tool in therapy.  Humour creates connection.  Sometimes, in the middle of an intense and difficult conversation, a good joke with a great belly laugh is a great way to come up for air, before going back into the hard work of relationship transformation.
3. Tami understands transformation from the inside out
Tami was born in Kabul, Afghanistan.  She moved to New Delhi when she was 11, learning a new culture and a new language, and then to Canada when she was 13, when she did that all over again.  And her English–it may just be better than mine!
When she learned about family therapy–looking at patterns and dynamics and the influence of culture on all of it–she had an opportunity to work through how her own experiences shaped her and the way her family operates.  A lot of family therapy models have developed in North America…and to figure out how that influenced her own family relationships which are from another culture was a task that she totally loved.
Tami learned to appreciate components of her culture that she took for granted before.  She also learned parts of the way she was raised that she decided to change in how she relates to her family…and then notice the effects of that.
I see this as a huge strength for Tami in her work with individuals and couples.  When she asks questions, she comes from a perspective that notices the way folks do things from a fresh perspective.  Her work with clients has a richness to it, because she is able to help clients see their own cultural influences on how they relate to their world.  How can a fish know it's in water, if that's all it knows?
With her own life experience of having to learn new languages and a move to a whole new country, she understand life challenges.  Tami gets, from the inside out, what it is like to work hard to overcome challenges and adversity.  These life experiences give her a wisdom beyond her years.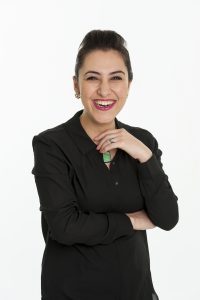 And added bonus?  Tami is also able to deliver therapy services in Urdu, Farsi, and Hindi…a great  perk for our clients who communicate more comfortably in these languages!
We look forward to the work that she will do with our clients.
Let the relationship healing begin!
Contact us via our contact page, or give us a call at 204 275 1045 during office hours Monday-Friday to book an appointment with Tami or any other therapist!