Around Bergen and Associates Counselling, we grow hope.
We grow hope in all sorts of ways with our clients. It's beautiful to watch hope grow. I can't even begin to tell you how special a job I have to have a front row seat to the growth of hop in the lives of the folks we see as individuals, couples and families.
In winter, we therapists want to make sure we are in the best position to stay in the business of helping people in the hope department…and with it grey and dreary and darker outside, we've brought hope indoors and physically watch it grow. When we have an infusion of hope, we are better able to sit with clients in their darkness and hold the candle of hope.
So we have Espy…short for Esperanza. Spanish for "hope"
These amaryllis plants are hope on steroids. They grow–each day you can see a difference…and when a person doesn't see Espy for a few days, she stops people in their tracks as she sits on Melanie's desk.
Look at her:
Week 1: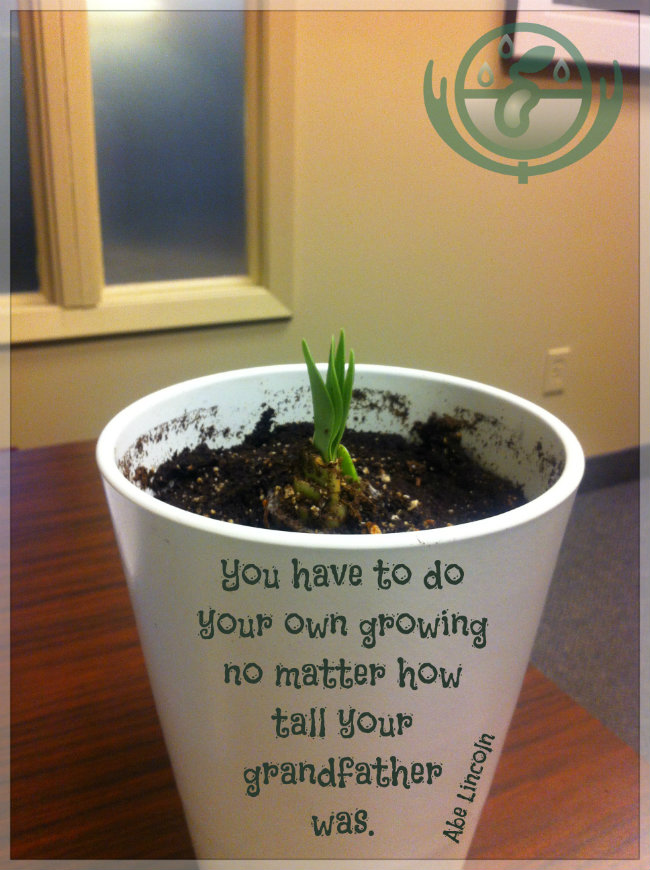 Week 2: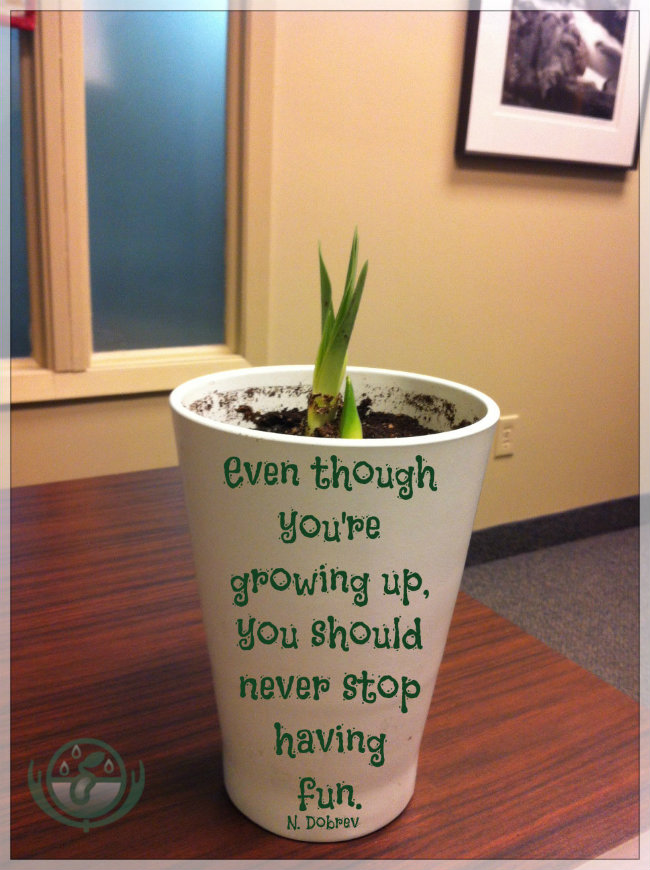 Week 3: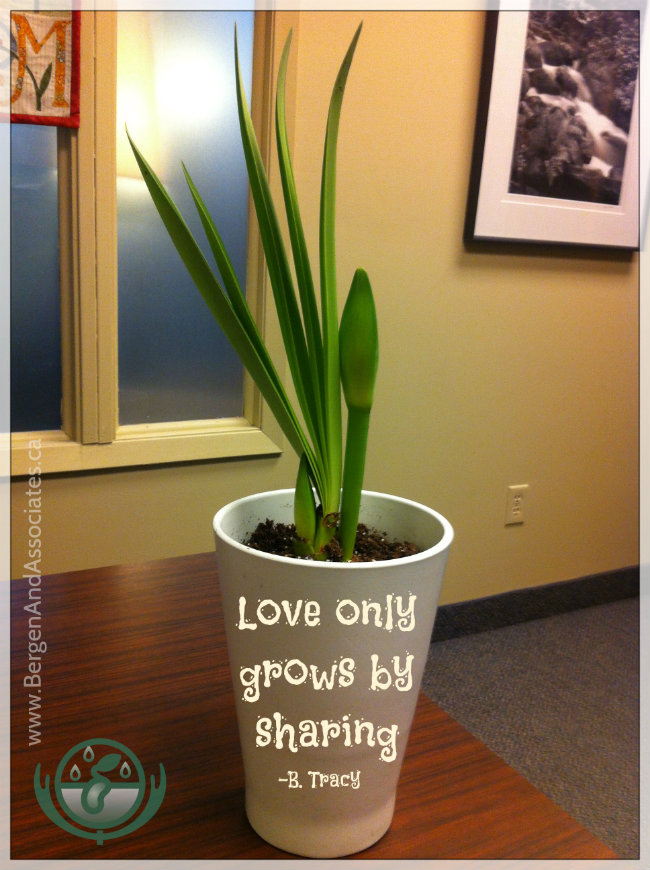 Week 4: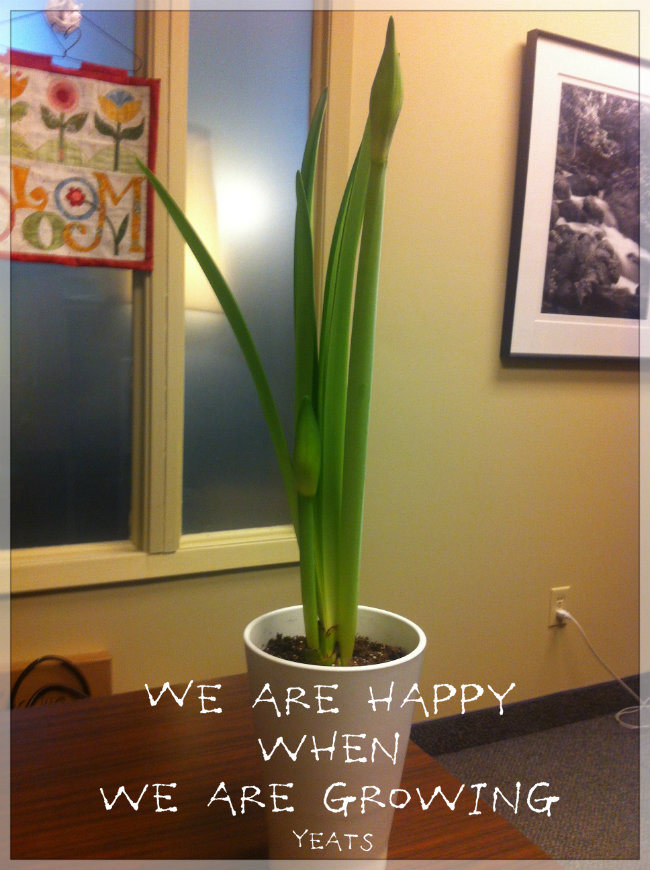 Isn't she ah-maze-ing??!
She reminds us that growth does happen, that change is possible, the something beautiful can arise out of the muck and dirt of life.
She tells us that we don't have to stay stuck in being an ugly brown bulb. It'll take getting drenched, and it will mean hanging in there and cooperating with the process. But change comes. Growth comes.
Beauty is coming. I can feel it. And she may even be surprising us with two flower stalks instead of the one that was portrayed on her box.
She's gonna be gorgeous. And beautiful. And worth waiting for.
Because growth produces beauty.
Growth always produces beauty.