This is reality:
The days are getting shorter
The weather is getting colder
The numbers of COVID-19 are rising
No vaccine is yet available
More people are hospitalized and dying
Our American cousins continue to be extremely divisive, rely on "alternate facts" and have a contentious election looming–which we have no voice in, but will ultimately be affected by.
Frankly, when I look at the above facts, the coming months feel bleak.
---
In March, it wasn't easy when we shut down over just the course of a few days. But at the time, there were buffers:
We thought it might be for just two or three weeks
Singers gave free concerts online, neighbours were dropping off baking, virtual choir songs filled our news feed with hope, and grocery stores gave out free plastic bags
The air was filled with compassion, high regard for front line workers of all kinds, and communal swell of positive energy: We would get through this together.
The earth itself took a deep breath, and many of us found getting off the merry-go-round of relentless and frenetic routine an odd relief
The novelty of surviving the pandemic has looong worn off.
And then some.
---
And we live in Winterpeg. Sitting outside on back decks or restaurant patios in the warmth of sunshine is done. Leisurely walks in dappled sunlight of the green trees in the park are gone for another year. Pandemic life is about to get harder.
We know there will be a vaccine and more effective treatments–but we aren't there yet.
This. is. hard.
---
One evening in July, we drove out to watch my Uncle Arvid cycle as he went about successfully setting yet another Guinness World Record. He has covered more distance in 30 days than anyone on the planet, ever!
He broke the record by cycling endless loops between Winnipeg and Lockport. Back and forth, back and forth.
Arvid has told me that this hardest part of any of his ultramarathon ventures is at the point where he is one third of the way through.
The novelty and excitement that started the journey at the beginning has long worn off.
And the end is seems like it is an interminably long way away.
One third of the way through the journey is the end of the beginning of his quest. It is when he is most likely to get discouraged and start thinking hopeless thoughts: "What was I thinking? I can't do this. I should give up."
It's the way the adversity plays games with his mind, heart and soul that will have him give up before his body does.
---
Sir Winston Churchill said this: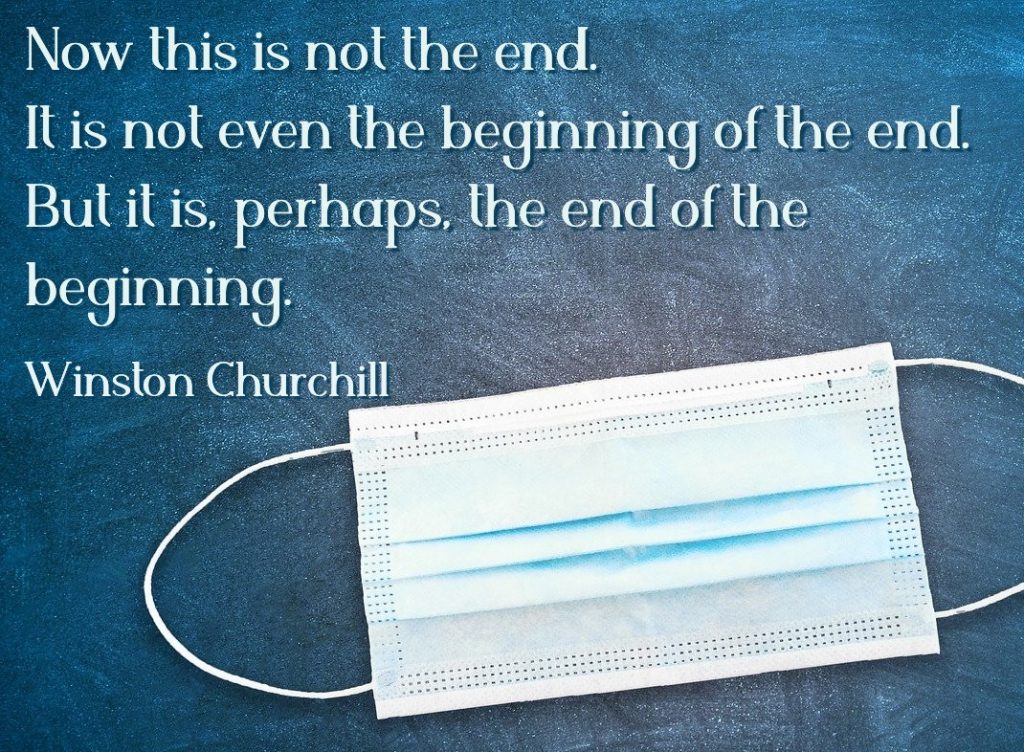 Sir Winston Churchill said this, in 1942, after British forces forced Germany out of Egypt. It was a small but important victory. However, the war did not end until 1945.
Sorta feels Churchill might have said this about fall of 2020?
We are so much farther ahead than in March 2020. We now know:
about the importance of masks
the value of handwashing
advantages and the actual practice of social distancing
the benefits of being outdoors to interact
something of the treatments of COVID-19–what signs indicate the virus is progressing dangerous, what medications work better than others, more about the body's reactions/overreactions to COVID-19
We've had some small victories, and that matter–but the second wave has begun.
---
One third of the way into Arvid's record breaking attempt is when Arvid's spirit is at its lowest.
But here's the thing: He knows this feeling of discouragement is coming.
He doesn't like it, but neither does he push it away.
Arvid isn't surprised by it–that hopeless feeling is an old friend who reliably visits at that point of the journey.
He has learned to feel that feeling. Arvid doesn't push it away. But neither does he act on it.
What he often does do is express it to his team–and one of those team members is my aunt and his wife, Tante Ruth.
Tante Ruth reminds him that he doesn't have to act on his feeling of discouragement. She reminds him of his past ability to push through that feeling. Ruth prompts him to remember the reason why he does this, the children in Kenya who cheer him on and rely on his fundraising efforts. She calls on him to dig deep to align his behaviour with his values.
And she prays for him. Tante Ruth loves him. And then gives him a proverbial firm but kind kick in the butt to keep going.
He continues because his team loves him through his discouragement, and he is reminded of the strength that he has had all along inside of him.
Sometimes we forget that the feeling of discouragement is normal. Even more often we forget that this feeling of despair is just that–a feeling. It shapes us, but doesn't control or define us.
During these weeks, feel your melancholy. Express your dismay to another. And allow yourself to be reminded that even when you feel like you can't, you can still put one foot ahead of the other.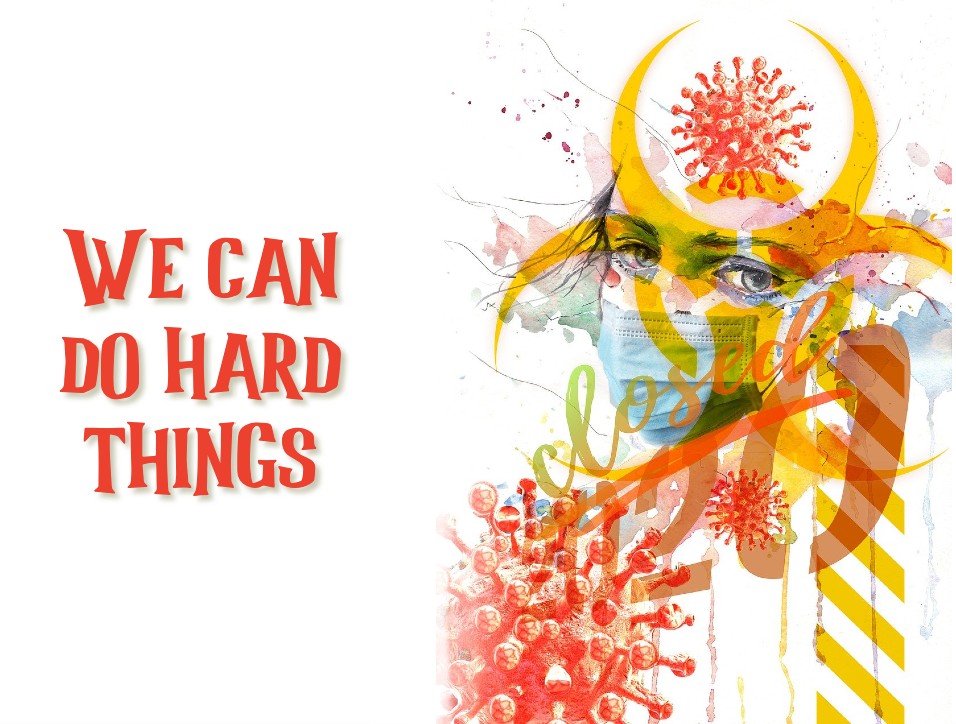 We can do hard things.
You know this because you did it yesterday.
You will be able to do it tomorrow too. Maybe with difficulty, but you can do it.
We'll get there, together.
---
PS. I checked with my Uncle Arvid about this article. Was he okay with me writing about it, and was it accurate. He kindly affirmed this article in his email and said: "The 'middle third' for me is the hardest, but also the most rewarding if/when I make it through it. Adversity is your best teacher and your attitude towards it can turn it into your friend."
We are in the middle third–adversity is present. It is hard.