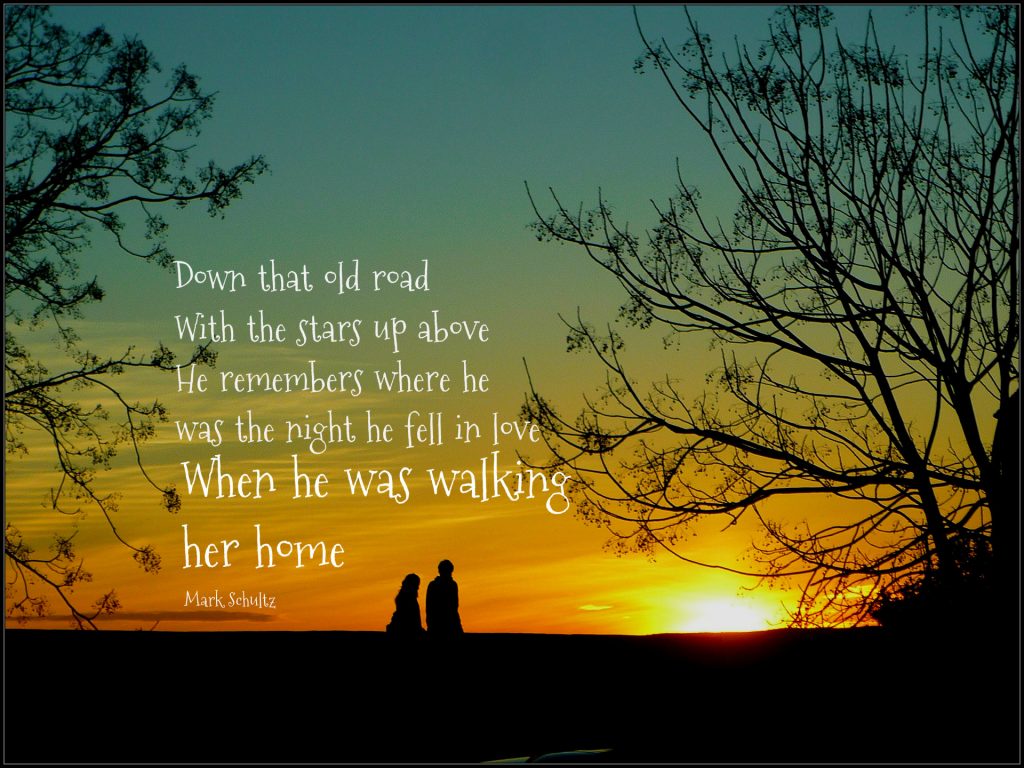 Three years ago, on the September long weekend, I left my Junior Tribe Member at the West Coast.
I've written before about how I had dreaded the beginning of university for my youngest JTM. It might be irrational, but I felt that after a decade of being a single mom, I was feeling like I was being fired as a mother.
I was scared.
Single-parenting my kids: driving them to lessons and practices, making meals, teaching manners, reminding them about instrument practice, arranging for play dates, monitoring computer use, helping with science fairs, finding lost mittens, buying birthday gifts for birthday parties, getting stitches/crutches/casts for one or the other, and so on…all the while working two jobs–counselling and teaching–to provide for us. I was consumed with raising them right.
It took my emotional and physical energy–and gave me everything back double from what I put in.
What would my time look like? What would I do? What would my purpose be, beyond my work?
For years, all I was working towards was raising my kids, getting them graduated and launched.
I could never see past that finish line, and had no plans for after it.
I was determined to figure it out, but life just felt so empty.
I just didn't know what life was gonna look like.
---
On the drive out to BC, my JTM and I listened to books on tape, a favorite for us. We went white water rafting, and hiking.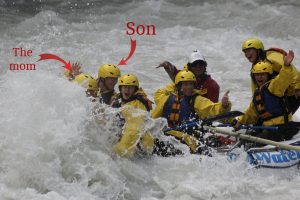 We each did our thing at an accident on the Coquihalla on the last day of the drive. On arrival, we went shopping and set up his dorm room. I talked to his coach. We had barbeques with his team, and attended an opening chapel.  After a final lunch on Sunday, it was time for me to say goodbye.
He was fine.  He was eager for me to leave. He wanted to to start his adventure.
I was a mess. I made him walk me to the car…he would have been happy for me to find my own way to the parking lot so ready was he to live his new independence.
After a final embrace of this precious son of mine, I got in my car.
He walked off and I could see him relaxed and chuckling with a local family.  I found out at Christmas he was joking that his mom was crying in the car.
It was no joke.  I was.  I waited a few minutes to let my tears subside enough to drive off safely.
The man who is now Husband and I had been texting very occasionally while I was gone. I gave him a book recommendation on grief. He asked about the drive. On the last day driving home from Regina, now-Husband asked if I wanted to visit when I got home.  I agreed.
Because I'd been sitting in the car all the way home from BC, he thought we might go for a walk instead of meet for coffee.
I remember thinking that he was so thoughtful to suggest that.
It was like today:  The Wednesday after the long weekend in September when we went for the walk. I got home from my trip and took a shower, threw on a sweatshirt and a pair of jeans. Popped my wet hair into a ponytail.  No makeup. He was still wearing his wedding ring, and I knew he wouldn't be looking. So relaxed.
A chance to go for a walk by the river in September when the sun was starting to set early. He was my ticket to a fall walk when it was dark and beautiful.
He parked his car near my house and we walked to Starbucks on our way to the river path.  He paid for his coffee, I paid for mine–a way to make it clear to both of us that this was not a date.
And we walked. And walked. He talked about his late wife, how much he missed her, how hard it was to watch her suffer, how beautiful she was to him. He asked me about me, too, and I talked about my life. We talked about our kids, and loss, and struggle, and how a parent's heart broke for kids when their hearts are broken.
And then he went to his car, and I to my house. It was great to stretch my legs after several days of driving.  It had been wonderful to enjoy a new friend.
---
It was several days later that he asked for a walk again. He came after his youngest JTM was tucked into bed and the older ones were doing homework.  I still had one adult at home, but he was independent and the time was mine. It was a beautiful evening. I said yes.
Several days later, he invited me for another walk.  The weather that fall was fantastic. Dark was coming sooner. The conversation was interesting. I said yes again.
He insisted that he walk on the outside of the sidewalk, nearest the street. I remember thinking again how caring and thoughtful he was.
He told stories and memories of his life with his wife as we walked to Assiniboine Park, and then we walked back to my home where he got in his car and drove away.
---
Every few days he would invite me for another walk.  All fall. I always said yes.
I was determined to hold this friendship loosely, not make it into anything it wasn't. I saw his ring, and I heard his love for her. I enjoyed the company of a friend.
One day, our walk started at Starbucks.  At the end of the walk, he asked to drive me the short distance home so I wouldn't be walking alone in the dark.
As we walked towards his car, I saw him heading towards the passenger side to open the car door for me.
About 5 feet from the door, he veered from the passenger side, and made his way to the driver's side.  He got in and opened the passenger door from inside.
I thought: "This is one more way of showing this is not a date. He is going out of his natural way of being chivalrous, to kindly show me that he isn't relating to me as anything other than a pal. Isn't that sweet that he is so intentional about not leading me on."
I found out later, he thought: "If I open the car door for her, that will be a dead giveaway I'm interested in her, and if she finds out I'm developing feelings for her, she'll never walk with me again."
---
He always walked me home.
Our walks got longer and longer. The loop we walked in the park inside got bigger and bigger.
His friendly banter, easy laugh, and deep love for his wife had me trust him and like him…and then begin to love him. He listened so carefully and deeply, and days later would ask a followup question, letting me know he remembered.
Some nights we walked for so long, I didn't get a lot of sleep. But the energy that love provides had me up and bright and cheerful for long days of therapy.
I didn't know it would turn into anything, until it did.
---
We still go for walks sometimes.
And he still walks me home.
Now it's our home.
He'll always walk me home.