"The strength is our people" is a well used line…but at Bergen and Associates it's not just something we say, but something we have the privilege of experiencing.
I get to go to work everyday, knowing I work with fantastic people:
They are fun, we love to laugh together. They are supportive…to me and of each other. Hugs, pats on the back, and warm words of encouragement are frequently exchanged.
They are great in taking responsibility for their errors, willing to work out misunderstandings, and comfortable asking questions to ensure we are all "on the same page".
They care deeply about their work, about being professional, about delivering great therapy to our clients, and have a profound amount of integrity as they carefully navigate with clients through their journeys.
Do you get the idea that I love working where I do, with the people I do? Yup. Absolutely.
So…today was a continuation of that delight. Rebecca Bergmann, who had been with us for two years recently moved on to full time employment elsewhere. We loved her, and it was hard to see her go…but we understood that this was the right move for her.
And so we started asking around for someone who would be good with us and for us…and today, Del started.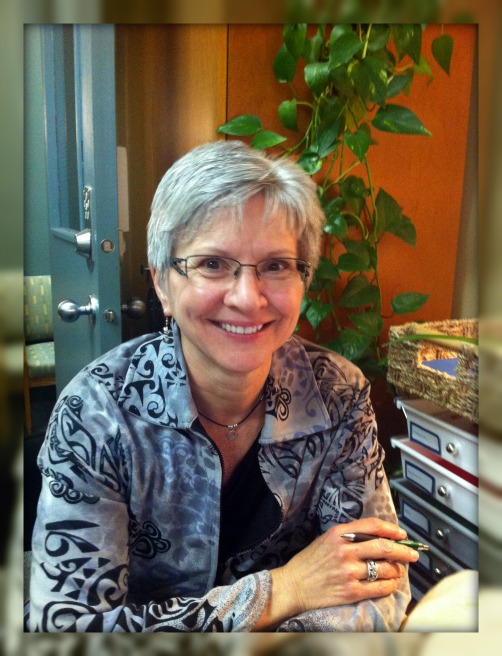 She started work today with Melanie, "learning the ropes"…there are a million little details to learn…and she took careful notes, asked great questions.
Already it is evident that she is going to be one more fabulous member of the team. Her quiet cooperative friendliness is going to be super appreciated around our neck of the woods.
She'll be working one day per week, allowing Melanie to be able to take her parents to doctor's appointments, and hang out at her favorite restaurant for breakfast with her hubby as she likes to do once in a while in the middle of the week.
It'll take a bit for Del to get the hang of all that is involved with answering phones, welcoming clients, and getting the daily tasks done…so I ask, in advance, for your patience as she takes a few extra moments to answer your questions when you call.
Welcome Del…we hope that you enjoy your time with us, and that we are good for you…we'd like to be a blessing in your life, even as we all work together to improve the lives of the people who come to see us!