It's hard to believe, but Husband and I got married 5 years ago today. Cupcakes, all you can eat pork, and basketball in the gym–we are pretty informal folk with a passle of boys (and now daughters-in-law) so we did it Klaberg style.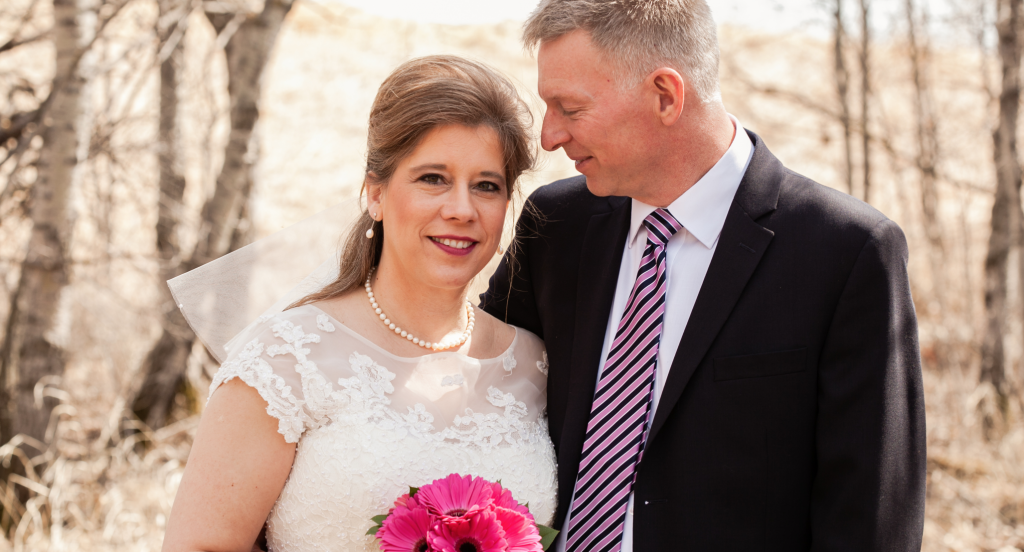 Five years of doing life together:
lattes brought to me in bed to wake me in the morning (yes, even after 5 years, he brings me a hot beverage every morning except Fridays)
a quick hug and kiss in the morning before we head out to start our day
notes on my pillow or in my cheerios
weekly family meals with as many Junior Tribe Members as live in Winnipeg that week and aren't working a shift
Faspa in front of the television on Sundays
a Big Bang episode together in the evenings to wind down from the day
Five years traditionally is the anniversary where gifts are given that are made of wood.
Too late. 🙂
Husband has been giving me wood gifts for years.
Husband is a carpenter. He loves wood. When we went go on a tour to a historic building on vacation, I look at the artwork on the walls and the period furniture of the day.
Husband admires the hardwood floors.
He takes a peek under the carpet. He oohs and aaah over the wooden inlays. The tour guide and Husband have a long conversation about the wooden floors with the tour guide acknowledging he doesn't have all the answers because people so rarely ask about the wood.
When Husband and I go to a farmer's market or a craft fair and I can't find Husband, I know exactly where to look. He is off admiring the woodworkers and their product: breadboards, candle holders, chess boards and the like.
I think Husband really liked that when I gave a TEDx talk a couple of years ago, I talked about trees and what they can teach us about relationships. 🙂
Husband has been noticing for years where my eyes might linger on anything wood. Then he makes it when I'm not looking, and gives it to me as a gift for my birthday or Christmas or just because.
A sampling of gift and projects of Husband for me: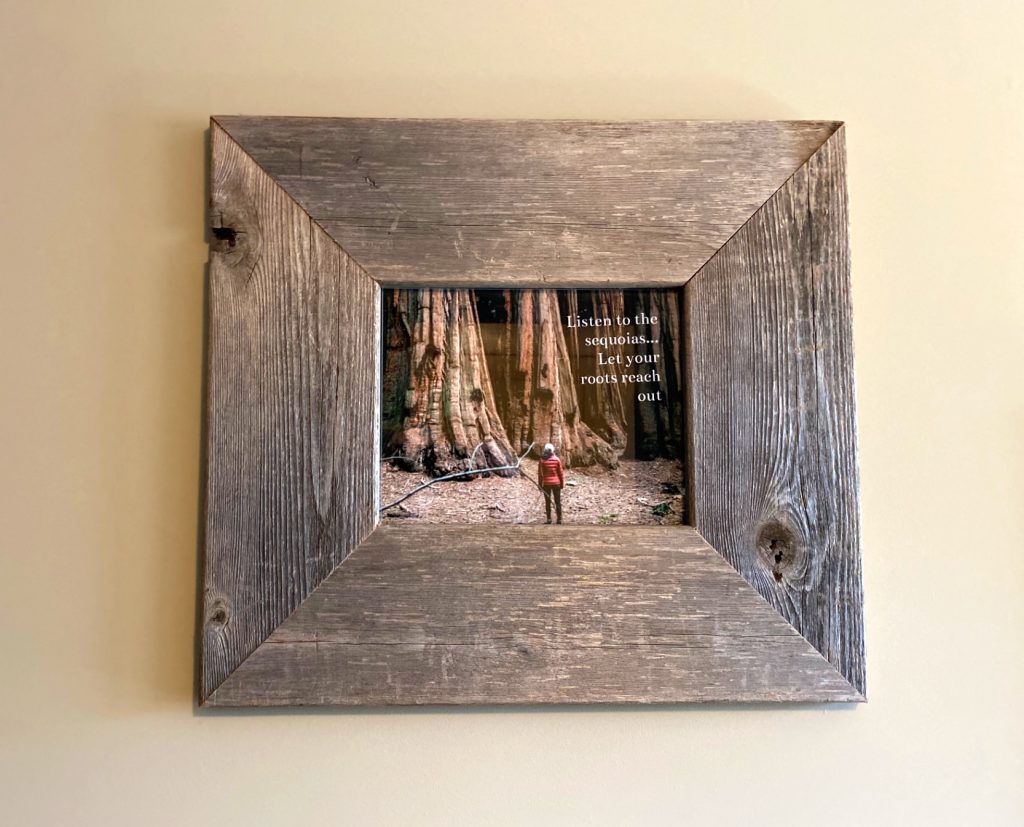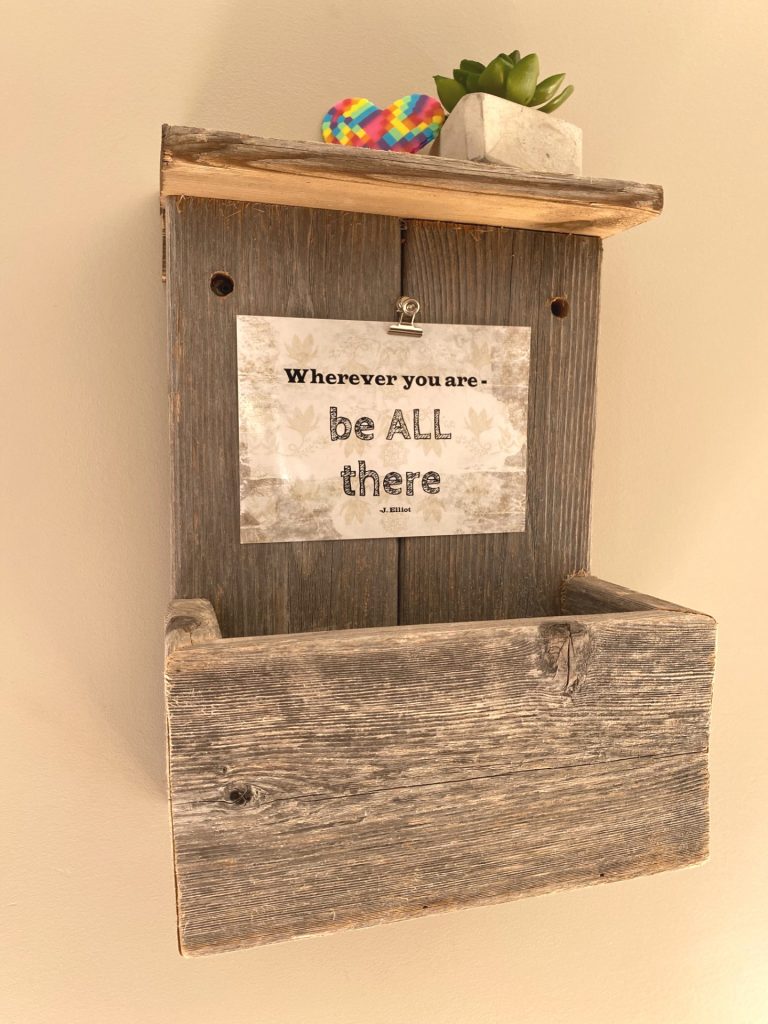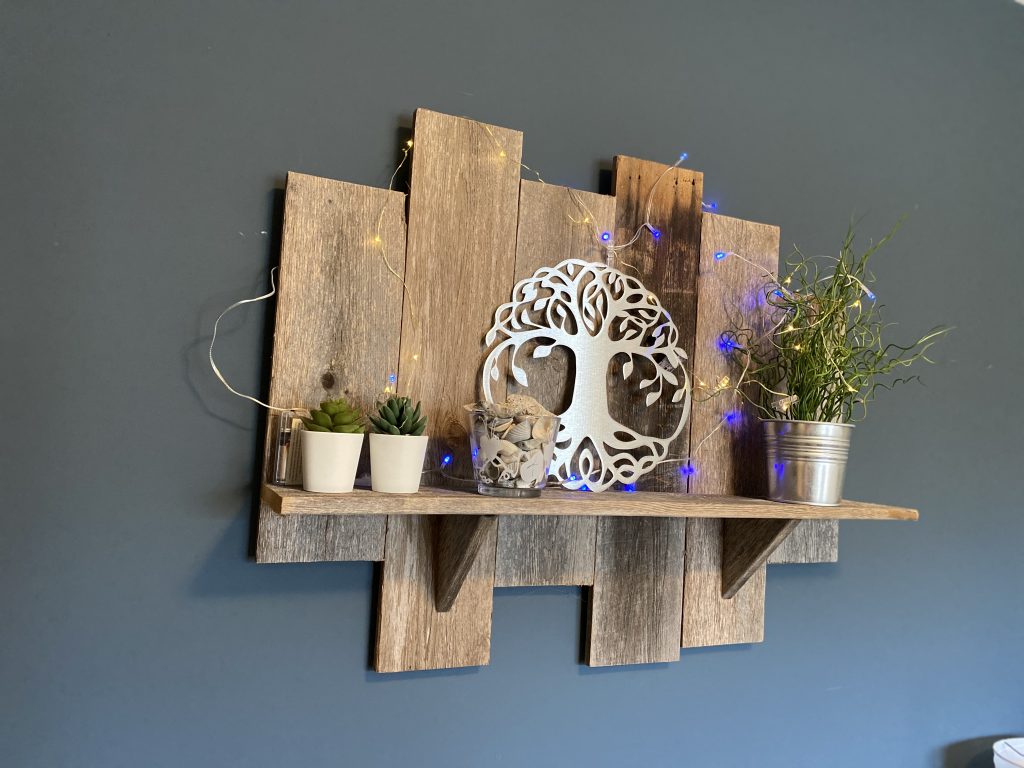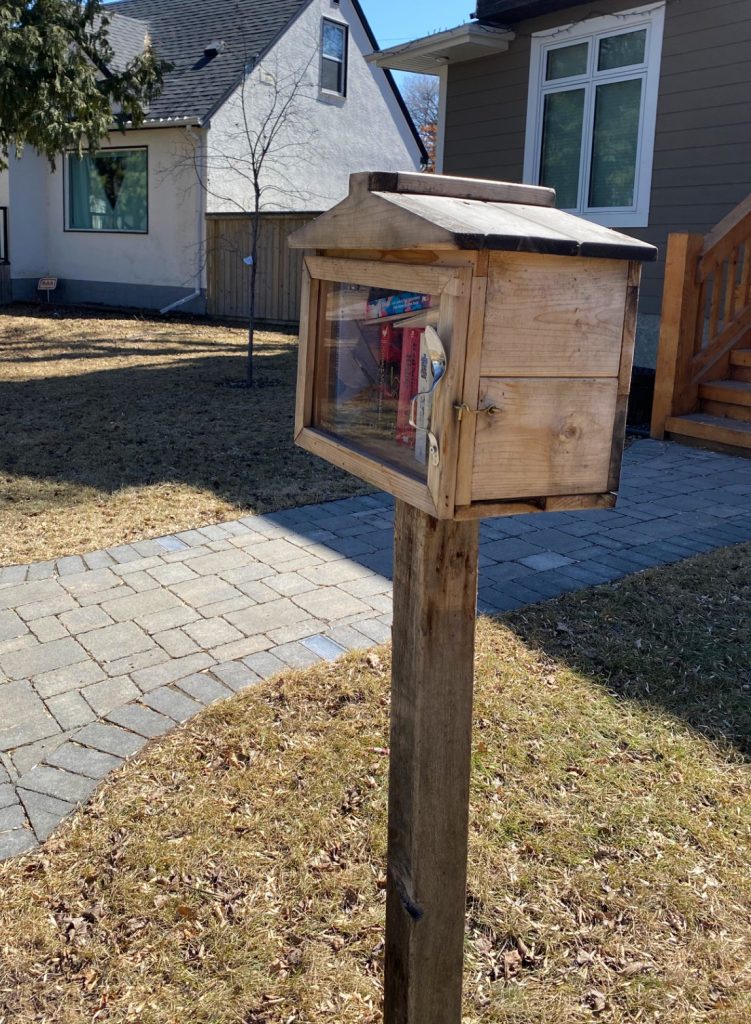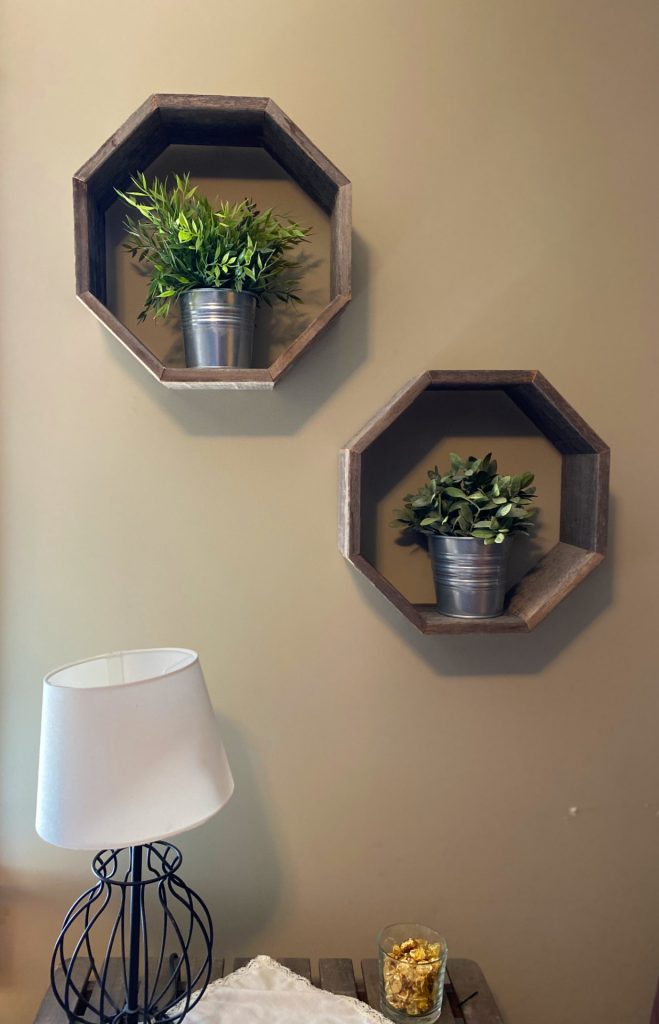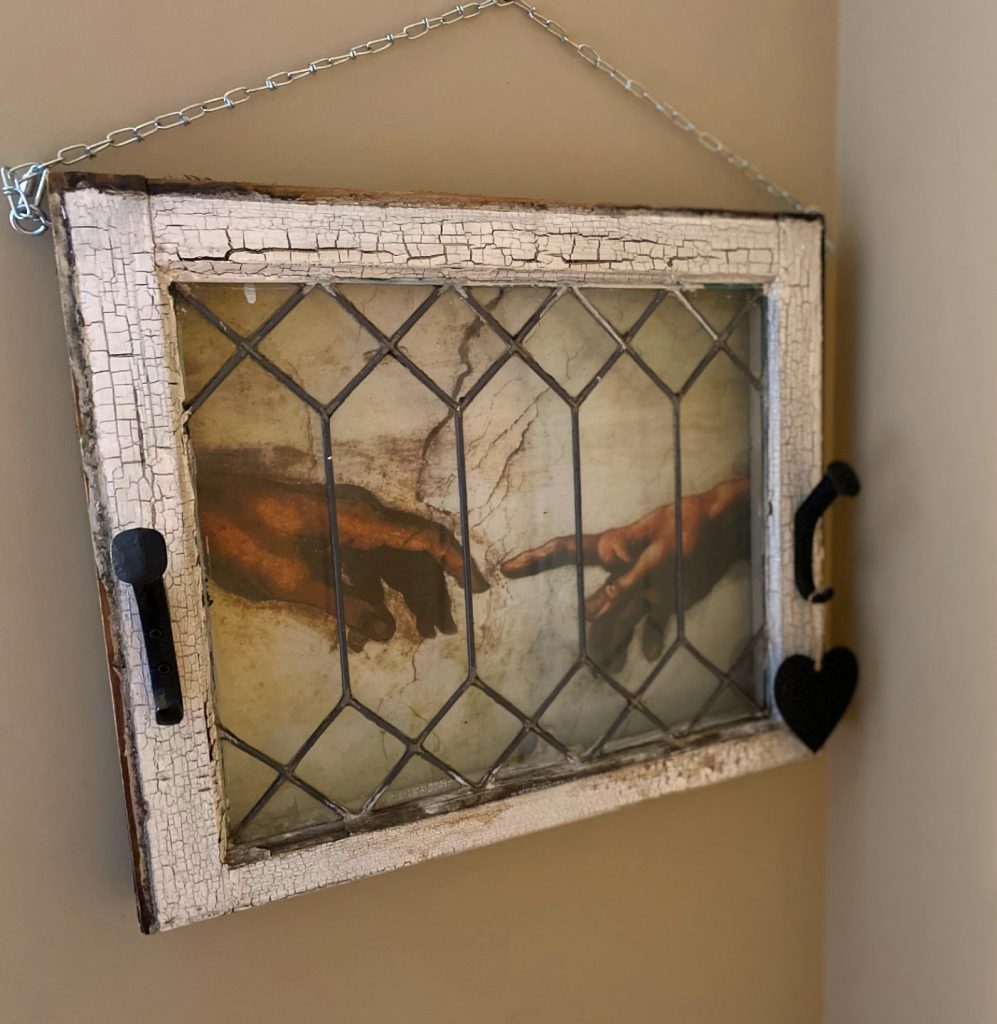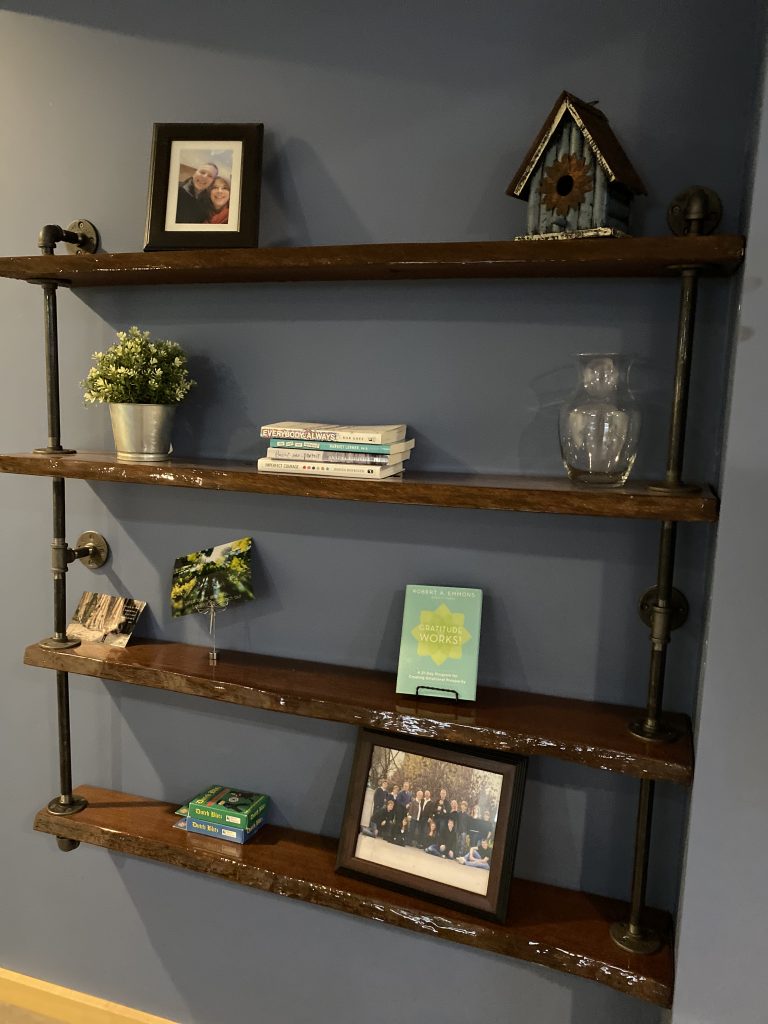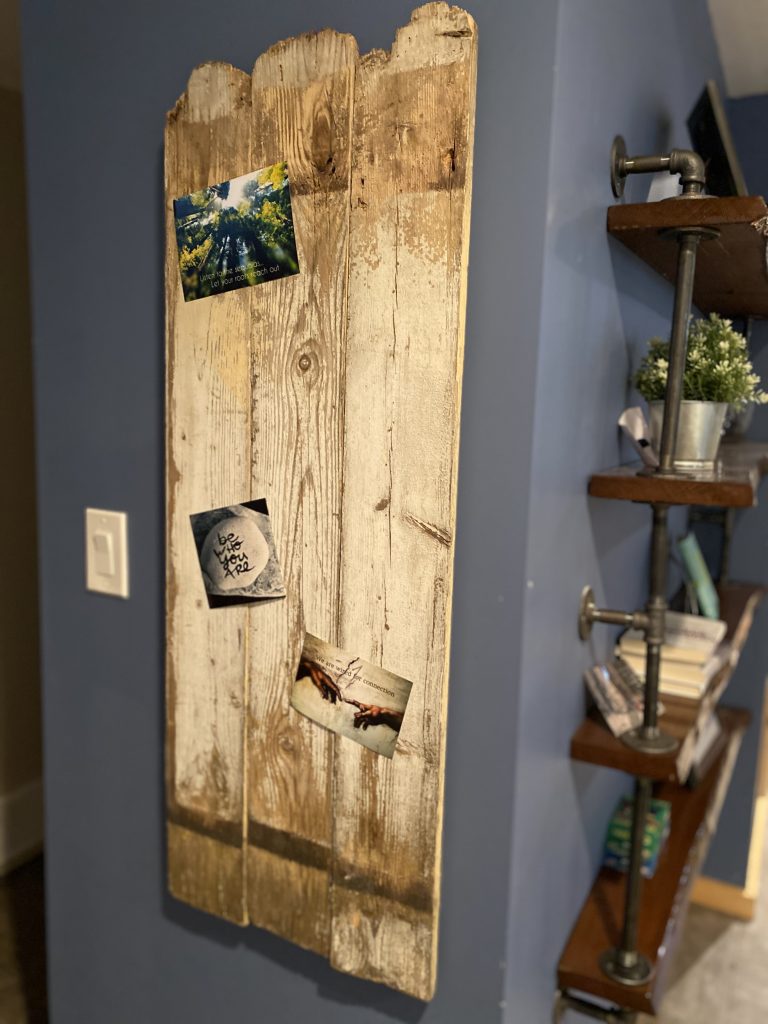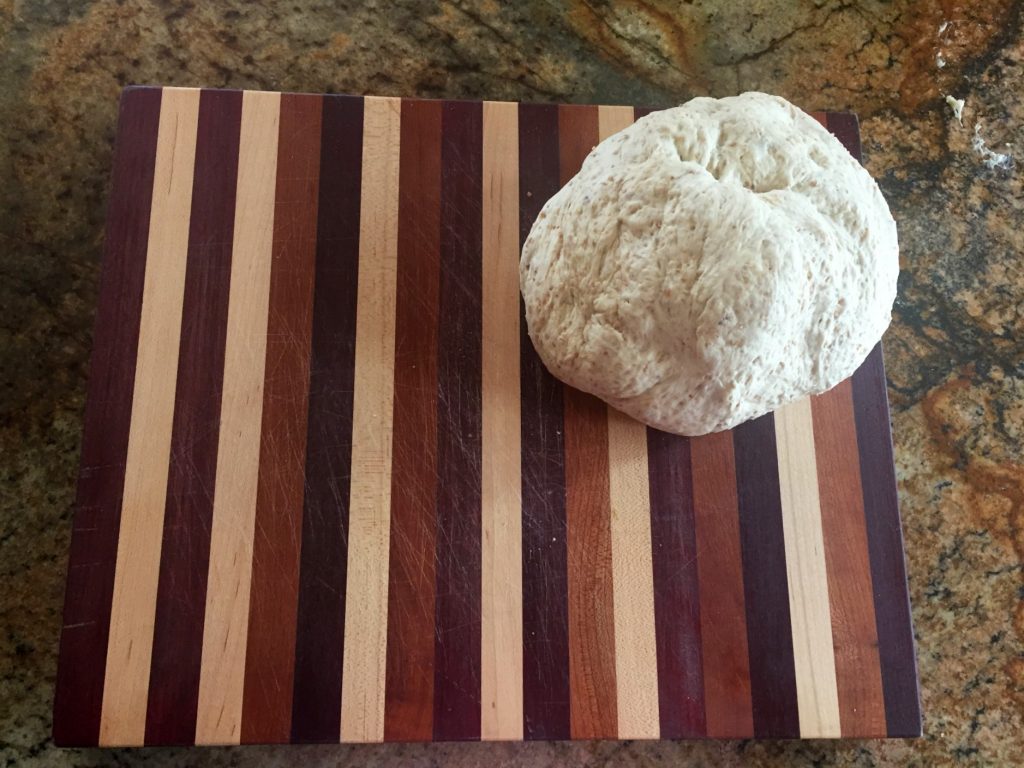 (And yes, told me he's ordered clock parts and is making me a wooden clock out of aged board for our anniversary–he asked me to find a design on Pinterest for him to make)
We have lots of wood in our home because Husband believes it brings warmth and coziness to a place. He told me that when he and his late wife, Car designed and built our home, they didn't want people to come in and say, "This is beautiful. I am so impressed". Their dream was for people to say, "Ahhh, this feels so homey. I like how comfortable it feels."
Wood has a bit of flexibility to it–it isn't as hard as iron or concrete. It has a natural grain, and each of our window sills and door frames is unique because of the grain. Our home really does have a welcoming feel to it–and the wood is a big part of that.
Trees that were living and growing were harvested to create this beauty. The branches created knots in the wood, and the various years of growth–in good years and bad, created grain that is exquisite.
I'd think that wood is a fitting symbol for 5 years of marriage.
We have developed a style of marriage unique to us. Patterns and rhythms that work for us now. They have grown and developed over time, rather like a tree grows from seed.
Pinecones, acorns, elm seeds–they start out the same, but planted in the ground they grow each into a unique tree.
Uniquely beautiful.
I realize that we have only five rings in the tree of our marriage. Some rings are a little thicker because it was a good year. In February of this year, Husband and I had the trip of a lifetime: a 4 week vacation together in New Zealand and Australia. What an incredible adventure–and longest opportunity to spend time together alone as a couple in our marriage (even with a delightful 10 day visit with Junior Tribe Members in Melbourne).
There's no one else I'd rather live my life with in this pandemic. He is flexible–and cheerfully gives me time alone when he can tell I need it. Husband is all in with my idea of delivering meals to our JTMs and having ZOOM suppers. I've had mini-meltdowns and he has this amazing ability to roll with it–and trust I'll get back on even keel quickly. He is almost always cheerful–and on rare occasions when he has been short–he acknowledges how the stress of COVID-19 is getting to him.
This pandemic is a storm blowing us wild, and the tree of our marriage bends and sways in the wind–but we don't break because he and I are flexible and strong.
Now we start on the sixth ring of our tree of marriage. Another opportunity to grow and learn. Another year of living in conditions that we can't predict. That ring will ultimately add to the beauty of our marriage, regardless if it is year of bounty with much sunshine and nourishing rain, or one of struggle and hardship.
Thinking of our marriage as a tree, knowing that Husband is a carpenter is this:
I want our marriage to be seen as cozy and beautiful and unique and flexible and strong–like the wood Husband works with every day.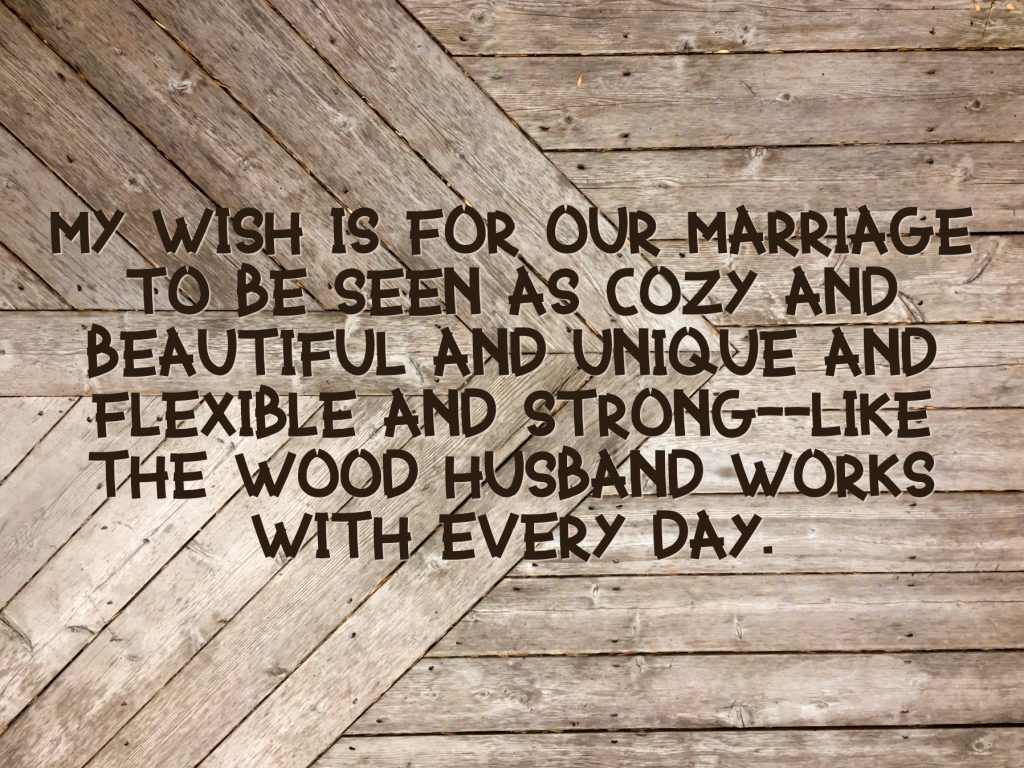 Our lives craft an environment for others. We contribute to and shape the stories of those with whom we come into contact. People feel a certain way because of how they experience us and our relationships.
And I'm hoping, this marriage creates a legacy that create a sense of heritage for our Junior Tribe Members and others with whom we share our lives. I'm hoping that after we are gone, the tree of our marriage gets transformed into lumber that can contribute to the coziness of the lives of those we love.