On June 8, 1972, Kim Phuc's life blew up…literally.  Four bombs were dropped on her village and the little 9 year old girl found herself running out of the middle of a 1200 degree firestorm with burns from the napalm on much of her body. Her parents found her three days later in the local hospital in the morgue, given up for dead, because of the seriousness of her injuries.
She was at the hospital because of a photographer who took her there with her severe burns.  The same photographer who took her photo as she ran down the road with her brothers and cousins. That photo was sent to newspapers around the world and was published…you've likely seen it.  The photo won a Pulitzer prize…and the shocking reality that the photo presented is said to have shifted the course of the Vietnam war.
For Kim Phuc, June 8, 1972 was the day that launched dozens of surgeries, months of painful burn treatments that would have her passing out from the pain, years of painful recovery from scarring, and lifelong chronic pain.
I listened to Kim Phuc's story this evening at the St. Boniface Cathedral.  The Compassion Project of Winnipeg, and Winnipeg's Peace Days created the opportunity for her to share her story.  I was blessed to hear of her story, as she spoke gently and softly of her horrific and beautiful life story.
Kim spoke about the reality of her childhood.  The painful medical treatment, being used by the Vietnamese government for propaganda, and the internal struggle of self esteem as she lives with significant scarring.
She spoke about the years of her heart being black, "like coffee" with bitterness and hate and pain.  She spoke about her faith compelled her to work towards forgiveness, something she fought against…after the devastation in her life, how could she forgive?
She described the daily discipline of praying for the pilot, for those that had ordered the bombing, and others who were involved in inflicting a lifetime of painful experiences. She spoke of how it was difficult to pray for them, but she persevered…and it was like "pouring the black coffee out" of her heart, one teeny bit at a time. The hate poured out, and love and goodness poured in.
It was a daily discipline to forgive, and took time. But it happened.
And she is the richer for it.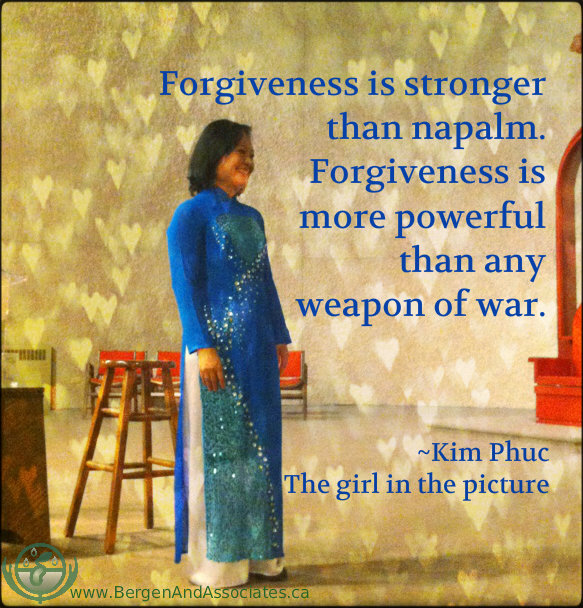 Do you know what you were doing on June 8, 1972?
I do.
I was with Wendy and Anita and Debbie and Sandy and Iris and Linda.  They were at my house celebrating my birthday. Do you remember, how when you were a child, birthdays were a significant day that you looked forward to all year? They gave me Barbie sticker books.  That may have been the year that I got a raspberry red transistor radio from my parents…I loved that radio.  And, what I remember most, was that I ate chip dip.
Junk food like Old Dutch potato chips was a rarity.  And chip dip…Lipton Onion Soup MIx mixed with sour cream…well, that heavenly concoction was saved for a once-a-year treat at a birthday party.  The highlight of my birthday, more than the cake with candles, was the chip dip.  Sigh…I loved chip dip.  
I thought chip dip was heavenly.
Kim Phuc says, "I was freed from hatred, and that is heaven on earth to me."
Kim Phuc and I are similar in age…we have children at similar ages.  But June 8, 1972 had us in vastly different circumstances. Gulp.
Sometimes, those of us that grew up in middle class North America haven't a foggy clue about the challenges faced by so many in our world…and by hearing stories of terror, trauma, healing, resilience and compassion we grow to be more informed, and can, ourselves become advocates of Peace. We need to know.  We need to work for peace…to release ourselves from our inner torment…and to release others from oppression and injustice.
Thank you, Kim Phuc, for your message of the power of transforming faith…how, in the complexity and suffering of your world, you did something so difficult, so powerful, and so transforming…as a discpiline over time. You inspired us to do the difficult painful work of forgiveness, and to model for the next generation how it can be done.
The International Day of Peace Day is September 21. Advocating for peace is a lot of things.
Forgiveness is one of important factor of peace.  Internationally.  Nationally, Communally. Personally. Forgiveness is transforming…it frees the forgiver and creates space for peace.
Think about the power of forgiveness–stronger than any weapon of war–in your life today.